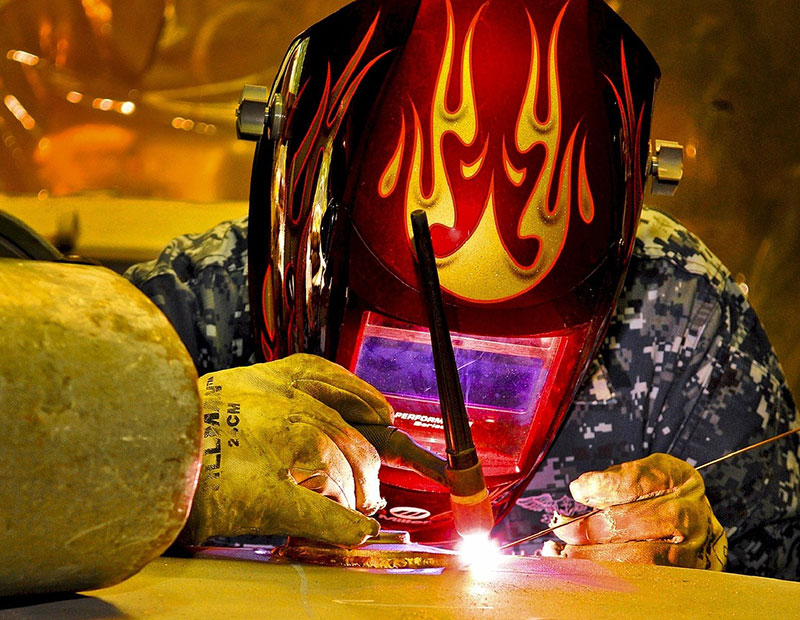 Welding
If you are going to weld, everything you need is available at Eureka Oxygen. We have first-rate equipment, supplies, and cylinder gases
It's that simple.
If you are an experienced welder, you know that nothing about it is really simple: combustible gases, inert gases (each at disparate appropriate temperatures and flow rates); matching cutting torch tips and flow rates to metal thicknesses; delivering dependable wire feed for MIG with appropriate inert flow. The list goes on, but so does the list of first-rate equipment, supplies, and cylinder gases available at Eureka Oxygen.
Miller – one of the premier, if not the premier, names in welding equipment – provides the full spectrum of welders for MIG, TIG, stick, submerged arc, spot welders. And they provide a wide array of wire feeders, depending on the needs of the application. The Millermatic 211 is an all-around favorite welder for MIG and is available in a variety of configurations, including a portable cart option.
If mobile or off-grid welding is in your future, a variety of engine-driven welding solutions are available through Miller as well – MIG, TIG, or stick applications can be implemented with a gas-, diesel-, or propane-fueled engine designed for the task (which can also function as a back-up generator at up to 27KW output rating). Perhaps the most all-purpose device any welder could want is the Bobcat 200 Airpak, which functions as a high performance air-compressor (its rotary screw compression is the secret to its superiority over reciprocating compressors), as well as a 5.5KW generator with two 120V outlets and one 240V outlet, and as a workhorse of a stick welder.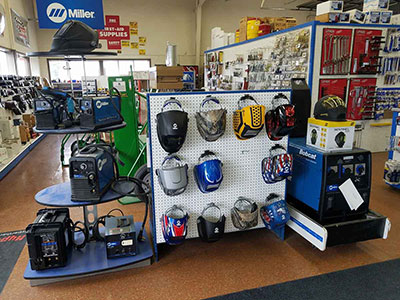 Wire-feed, TIG, and stick welders are also available from Hobart, an industry stalwart.
Lincoln – the traditional stand-by for stick welding – is still the reliable workhorse it has always been and is also available at Eureka Oxygen. Cutting tips and Oxygen regulators are available from Victor – the name in gas cutting and welding equipment. Of course, oxyacetylene is not the only cutting process around. Eastwood plasma cutters are also available at Eureka Oxygen, as well as CNC plasma cutters for production jobs.
Viking helmets are available in a variety of styles, capabilities, and configurations. All are designed to keep the user safe and comfortable all day (or night) long.
Regardless of which application you choose and whose equipment you choose to implement it, there's always one more step – the first and last step – safety. All of the above-mentioned manufacturers carry their own line of safety equipment – and are joined in that corner of the marketplace by independent accessory purveyors. All of these options are available to you at Eureka Oxygen and are OSHA-approved. From head to toe, there are helmets (and under the helmets, caps), safety glasses or goggles, jackets, aprons, gloves, sleeves, chaps, boots. None of them are optional once they prevent an injury.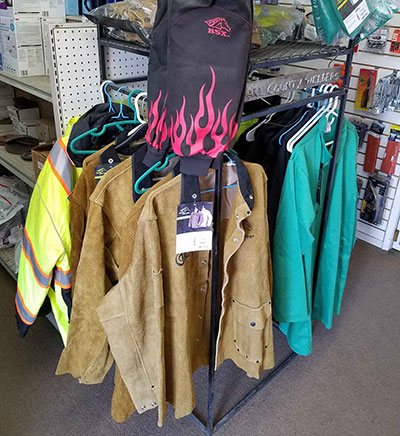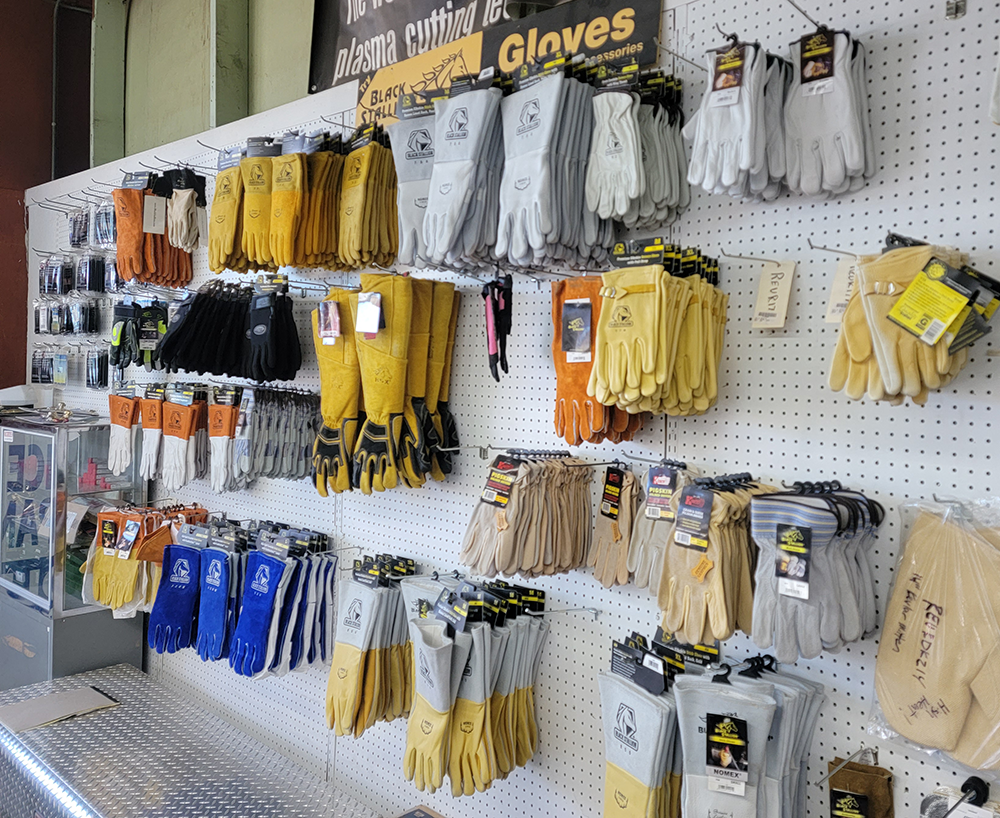 Equally important – if not more so – are the environmental safety features. Fume extractors can be the difference between life and death, between healthy workers and premature disability and workmen's compensation claims. The FiltAir series of fume extractors from Miller ranges in capabilities from the FiltAir 130, weighing in at only 46 pounds, with an 8-foot collection hose and a 20-foot power cord, to the FILTAIR 400 High Vacuum System, which is also ideal for use with the new Bernard™ FILTAIR® Fume Extraction Gun – maximizing suction without affecting shielding gas, resulting in efficient source-capture of weld fume particles. For larger facility-wide fume extraction applications, there is the FiltAir 2000 through 12000 series, operating at 460V and 5HP through 30HP, respectively.
The Miller FiltAir technological advantages provide more efficient air cleaning from longer-life filters and smaller footprint equipment. Bringing the realm of air quality mediation back to the personal, Miller also provides first-in-class respiration equipment for situations that require it – both half-mask reusable respirators designed to fit independently under a welding helmet ;and lightweight, low-profile, belt-mounted, powered air purifying respirators that reduce weld fume exposure, increase safety and assure compliance when used in conjunction with the Miller Titanium series helmets.