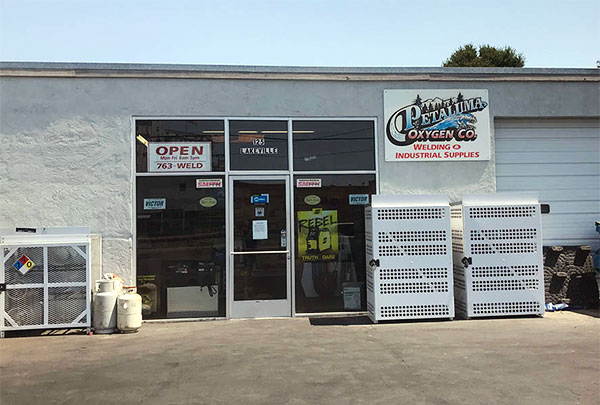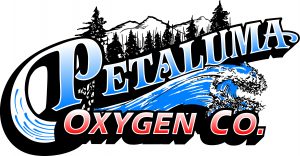 Petaluma Oxygen, like all of its sister Oxygen/Welding supply houses, is located in its respective county seat. Petaluma, more than any of the other three, though, carries forward the character of its early European settlement and its 20th century small-town grandeur. Because its history dates to the Mexican/Spanish colonization of California and the Rancho Grande Adobe created thereby, Petaluma has a sense of yesteryear which has served it well in garnering location rights for a variety of films set in mid-20th century – the vintage of most of its historic downtown's buildings. Many of the existing buildings are survivors of the 1906 earthquake.
Although less mountainous in its environs than the other three sites, Petaluma is not set on a flat plain either. In fact, its name comes from Miwok words meaning "backside of the hill" – referring to adjacent Sonoma Mountain. Although it is only 32 miles north of San Francisco, Petaluma's tenuous connection to the San Francisco Bay is via San Pablo Bay – to which it is connected by the Petaluma River, an estuary of the San Pablo.
Although hovering at around 4,000 people per square mile in population density, Petaluma is certainly not urban in the sense of its primary metropolis to the south. The latter third of the 20th century brought a controlled growth ordinance to Petaluma, which was challenged by the building industry but supported all the way to the Supreme Court. Part of the exurban/rural make-up of Petaluma is the predominance of poultry production in the region – earning Petaluma the sobriquets 'Chickaluma' and 'Egg Capitol of the World.' Arguably its most famous poultry farmer was Hollywood expatriate and retired hippie-rocker, Norman Greenbaum.
So, in short, in its own NorCal way, Petaluma is eclectic and diverse, with its own natural rhythm and character, which has room for welders and their projects – whether that is shipyard work or massive sculpture, or commercial chicken coop construction or repair, or whimsical upcycled trash metal sculptures. In its low-key demeanor, Petaluma is also a complementary locale for the production of high-quality cannabis products. Here, again, Petaluma Oxygen is the perfect place for welders and cannabis producers alike to have all of their supply needs met and their technical questions answered. We offer everything from Miller Welders to diving oxygen to dry ice. Come in today and check out our wide variety of products.