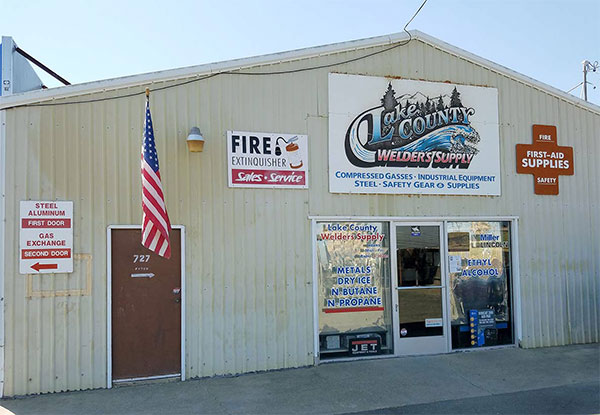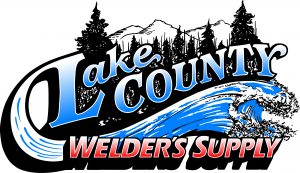 Nestled away in between the coastal mountains of Mendocino County and the Central Valley's western boundary hills, Lakeport reigns over Lake County from the west shore of Clear Lake. Its relative geographic isolation is not quite as extreme as that of Humboldt County, but it is similar. Narrow and winding two-lanes do lead in many directions from Clear Lake – over the hills to the south into Napa Valley, over the hills to the west to Ukiah, and over the hills to the east to eastern Yolo County. The presence of this vast calm lake on whose shore it rests lends Lakeport and its neighbors on Clear Lake's shores a uniquely relaxed yet energetic demeanor.
Like Ukiah to the west and Petaluma to the southwest, Lakeport was originally populated by a group of the Pomo Tribe, but the history of white settlement in Lakeport is particularly pertinent to welding and metal fabrication. It was William Forbes, a wagon maker, and James Parrish, a blacksmith, who opened the first shop in what would later become Lakeport. Initially, Forbes gave 40 of his 160 acres to the county as a site for the county seat and was rewarded by his fellow-residents by having their town named after him: Forbestown. That moniker only lasted, officially, for a few years, and Forbestown officially became Lakeport in 1861. The legacy of industry and metallurgy lives on, however, at Lake County Welder's Supply.
In its role as the county seat, Lakeport also serves as the site for numerous annual events, including the Lake County Rodeo and the Lake County Fair.
There are obvious recreational opportunities afforded Lakeport residents and visitors alike, due to its nexus on the shore of a vast calm lake: fishing, boating, water-skiing, wakeboarding, kayaking. Those watercraft have their easiest access point in Library Park, in the center of Lakeport. The park's name alludes to a significant resource for cultural recreation in the community: the historic Carnegie Library.
So, whether it's welding a new motor mount to the fishing boat or fabricating a roof rack or trailer for your canoe or kayak, or setting up a new winery's processing room, we are your supplier for all your welding needs. We have welding machines, welding gases, and welding hand tools from a large variety of brands like Miller, Lincoln, Western Enterprise, Hobart, Tillman, Victor, Smith, Uniweld, and many more. Our industrial supplies and construction equipment include everything from power tools to blast equipment from brands like Jet, Wilton, Champion, Bosch, and Makita. We also offer cylinder gases and extraction supplies, including dry ice, CO2, propane, ethanol alcohol, nitrogen, butane, and more. And, of course, we offer protective equipment and supplies, such as fire extinguishers, smoke alarms, respirators, and goggles, and face shields to keep you safe while you work. So whether you're working on a personal project or tending to the equipment for any of the several traditional agricultural endeavors of these valleys, Lake County Welder's Supply has all of the equipment, supplies, and expertise to get you on your way to success.