What is Nitrogen?
Nitrogen is a non-flammable, colorless, odorless and tasteless gas. It is the 7th most abundant element found in our solar system, making up around 78% of our surrounding atmosphere. Represented as 'N' on the periodic table, nitrogen is present in all living things and is one of the primary nutrients critical for the survival of all living organisms.
Nitrogen is commercially available in large amounts and in various forms, including nitrous oxide (one of the nitrogen compounds commonly known as "laughing gas") and the super coolant, liquid nitrogen. Despite the numerous commercial and medical applications for liquid nitrogen, two-thirds of all nitrogen sold is gas.
Applications
Though pure nitrogen is not used as a shielding gas by welders and is not suitable for use with carbon steels, a mixture of argon and nitrogen gases can help increase corrosion resistance in steel welding. Let's take a look at other applications for this semi-inert gas.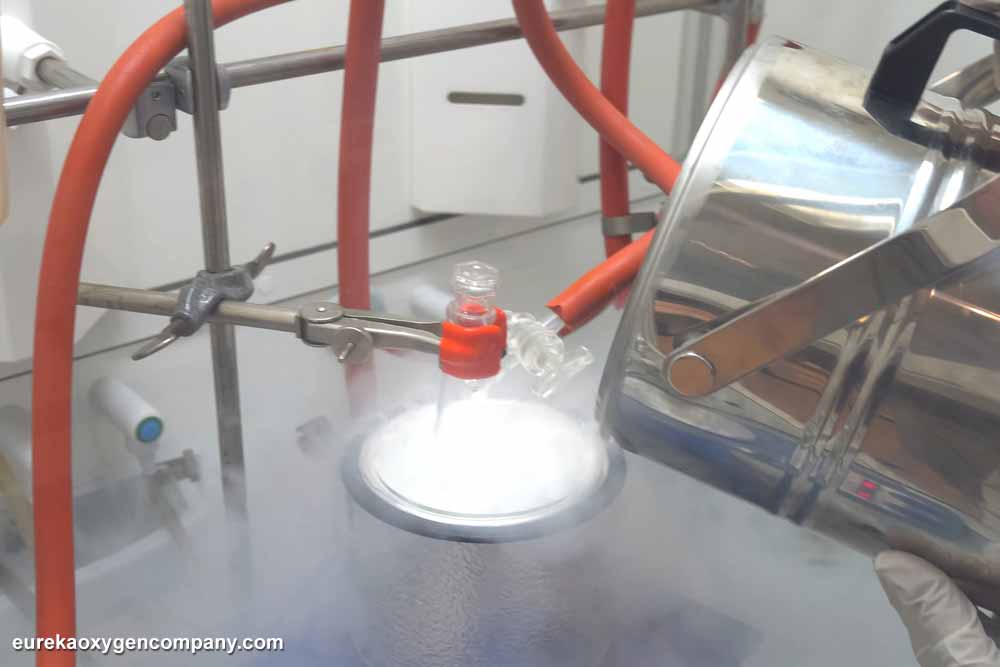 Annealing
For both ferrous or nonferrous metals, nitrogen is essential to the annealing process to prevent reactive oxidation. Aluminum coil annealing with a nitrogen atmosphere completely eliminates the risk of explosion.
Atmosphere Control
Nitrogen gas can be used to control the atmosphere, like in glass manufacturing, which aids in preventing reactions that cause damage to the product.
Concrete Pouring and Setting
Liquid nitrogen can also be used to directly lower the temperature of concrete to improve the quality and help the concrete to set faster.
Gouging
Gouging is a method of removing unwanted welding or casting materials. Using nitrogen for this process yields a better weld quality and faster welding speeds.
Thermal Spray
High velocity oxy-fuel (HVOF) coating is a thermal spray process. When fuel and oxygen are mixed and ignited, the gas produced has an extremely high temperature and pressure. Cryogenic nitrogen vapor cools significantly better than the traditional air-cooled processes.
Plasma Spraying
Plasma spraying involves the spraying material that has been softened by heat to provide a coating. In addition to nitrogen, typical plasma gases include argon, helium and hydrogen.
Brazing
Nitrogen purging is a necessary process to rid HVAC piping of debris and ensure proper operation.
Polymer Processing
Nitrogen gas has a variety of applications in polymer processing. In addition to strengthening plastic, nitrogen gas can prevent discoloration due to oxidation.
Bottling and Canning
Using food-grade nitrogen in the bottling or canning process can help to maximize efficiency.
Cryotherapy
Cryotherapy is a non-invasive treatment that exposes the body to extreme cold for 2-3 minutes. The benefits of cryotherapy may include pain relief and improved muscle recovery.
Fermentation
Boost or refine your fermentation process with food grade nitrogen gas.
Lightbulbs
Nitrogen acts as insulation around the filament allowing for greater temperatures without reducing the life of the filament.
Fire Suppression
Nitrogen acts by reducing the oxygen until the fire is extinguished while remaining at safe levels for temporary exposure.