Most of us know isopropyl alcohol by its common name, rubbing alcohol. With over a million tonnes produced worldwide annually, isopropyl alcohol is a common ingredient in numerous products and has about as many uses.
Household
Cleaning
Isopropyl alcohol can be used to clean surfaces in your kitchen, and bathroom and makes an ideal choice for surfaces like your keyboard, phone, and any other high-touch items since it evaporates quickly. Use a small amount of isopropyl alcohol on a cloth and wipe surfaces clean. To sanitize your sponges, saturate and allow to air dry. Isopropyl alcohol with a concentration of at least 50% is recommended for cleaning purposes.
Fruit Flies
Did you know isopropyl alcohol kills fruit flies on contact? Use at least 70% isopropyl alcohol in a spray bottle to rid your home of these pests.
Adhesive Remover
Whether you're trying to remove a stubborn label from a glass jar or your child decorated their room with stickers, allowing the adhesive to soak in isopropyl alcohol for 15 minutes will solve your problem.
Dry Erase Board
Isopropyl alcohol can remove the ink residue left on your dry erase board and leave it looking like new.
Jewelry
To clean your jewelry using isopropyl alcohol, submerge the item in a small bowl and leave it to soak for 15 minutes. Do not use this method to clean pearls or opals.
Nausea
Inhaling the scent of isopropyl alcohol has been shown to improve the severity of nausea even better than commonly prescribed nausea medications.
Deodorizer
Using isopropyl alcohol on your underarms helps to reduce the bacteria that cause body odor. Use after shaving is not recommended, as the skin can become irritated.
Similarly, misting Isopropyl alcohol on the inside of smelly shoes rids them of the odor causing bacteria.
Sanitize Makeup Brushes
Dirty brushes can deposit bacteria on the skin and cause breakouts. Make sure your brushes are clean by soaking them weekly in isopropyl alcohol for 30 minutes and allowing to air dry.
Ticks
Experts recommend dropping ticks into a glass or jar filled with isopropyl alcohol.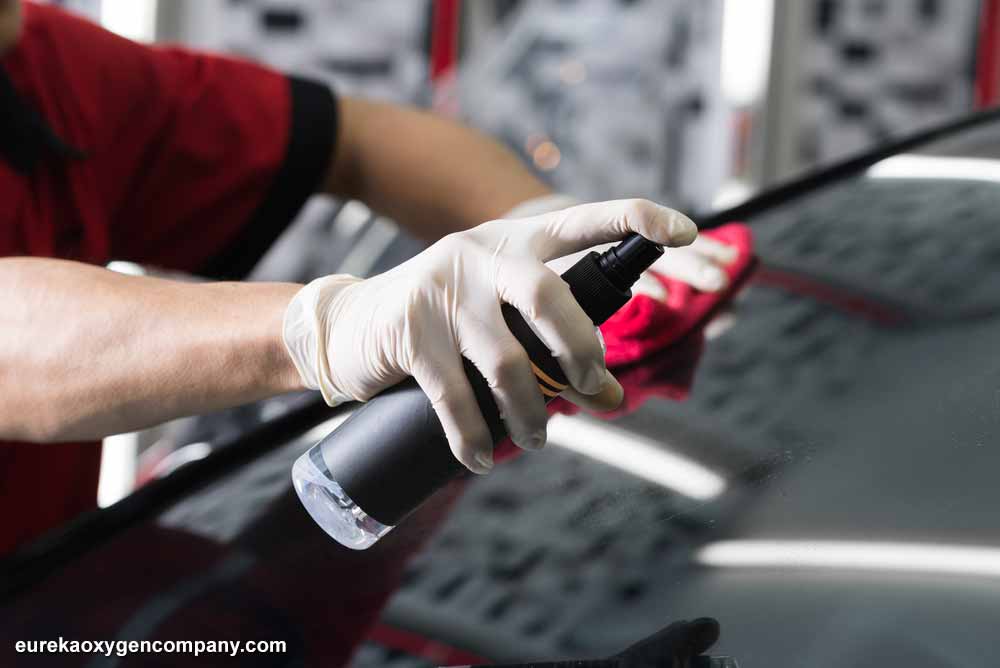 DIY
Ice Pack
Mix one part isopropyl alcohol with three parts water. Seal the mixture in a zip-top plastic bag and freeze to make your own pliable ice pack. Wrap in a clean towel to prevent direct contact with skin before using.
Window Deicer
Spritzing your windshield with isopropyl alcohol can help to prevent ice from forming on your windshield and even melt ice that has already accumulated.
Revive Markers
You can save a dried out marker by pouring some isopropyl alcohol in the cap and waiting for about 15 minutes. If there is still ink inside the marker, it will be usable again in no time.
Air Freshener
Make your own air freshener using ½ cup of isopropyl alcohol, 2 cups water, 2 tablespoons of baking soda and 15-20 drops of your favorite essential oils. This will even remove the odor of cat urine!
Soap Making
Spritzing isopropyl alcohol onto melt & pour soaps helps multiple layers stick together and prevents bubbles in your final product.