Yay! Summer is just around the corner! The weather is warming up nicely and it is the perfect moment to plan for a camping getaway away from the hustle and bustle of everyday living. Camping has always been a fun and pleasurable means of spending some quality time with your loved ones in an outdoor setting. With the help of propane, you may experience the thrills of camping in the utmost convenience and style.
Thanks to its unmatched portability, long shelf life, and optimum safety, propane can be an excellent source of energy for all your camping expeditions all year round. Plus, it is extremely versatile in the numerous applications it may be used. Whether you intend to spend your camping trip from the comfort of your RV or right out in nature with your tents, propane is right up your alley. Here are some fun and great ways why propane is great for camping.
Powering your glamping and RVing
Motor homes can be a splendid means of transporting yourself along with your loved ones across great distances outdoors. RVs also offer plenty of room to effortlessly stow away an assortment of camping necessities including large camping tents. Propane-powered RVs deliver more than enough energy to power cooking ranges and refrigerators, as well as other essential household appliances. It can also provide enough juice for heating, air conditioning, or even hot water for bathing.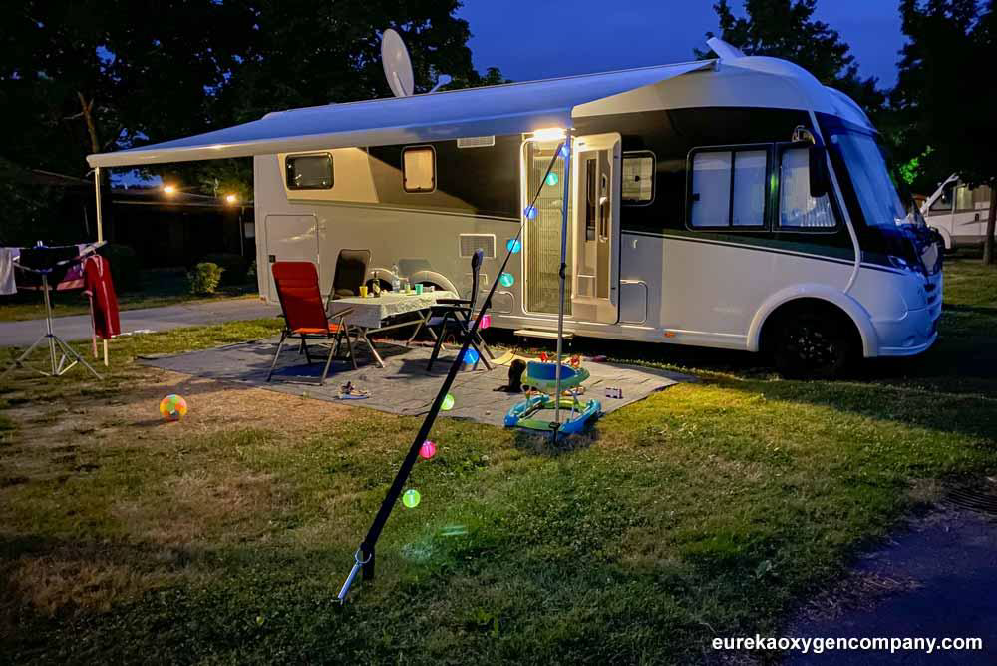 Propane-powered camping stoves and grills
The ultimate camping experience would not be complete without cooking and eating mouthwatering meals outdoors at your convenience. So consider tagging along a propane-powered stove or even a portable grill on your upcoming camping escapade with your loved ones. Unlike having to rely on wood for fuel, with a propane stove or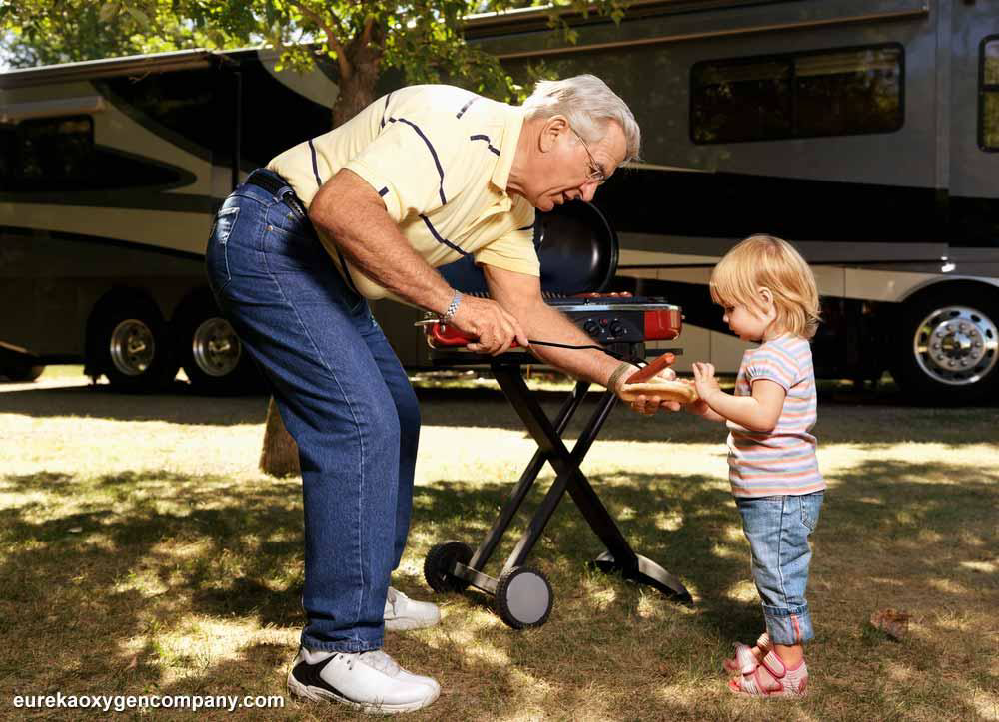 These essential camping gear offer an easy-to-use, clean-burning, and reliable fuel source that ought to be a must-have for all camping trips out there in the wild. Also, when compared with wood fires, camping stoves are known to heat up much faster and can deliver consistent, even heat across most cooking surfaces. Plus they are an excellent solution if you will be camping in areas where campfires are banned for one reason or the other.
Propane-powered tent heaters
Should you venture out in the wild before the summer season has fully set in or encounter a sudden storm in the wild, a propane tent heater may prove to be a godsend. These invaluable products are specifically designed for utilization in enclosed environments and are totally safe provided you follow a number of precautions. First of all, these heaters emit very low amounts of the toxic gas carbon monoxide contrary to what some people tend to think.
This means a propane tent heater will only trigger carbon monoxide poisoning if it is faulty or utilized without paying heed to proper safety precautions. In the former instance, a malfunctioning heater such as one whose burner is clogged will definitely produce a lot of carbon monoxide. So always make sure you carefully inspect your propane-powered tent heater before you use it. At the same time, the finest of these products out there come with various safety features to ensure their safe use. This includes carbon monoxide detectors, overheating detectors, and even fall detectors.
Propane-powered camping lanterns
As it was earlier noted, there are many back-country and even front-country camping sites where for safety reasons campfires are strictly prohibited. Fortunately, with a propane camping lantern, you can have all the illumination you will ever need in the dark on your next camping trip.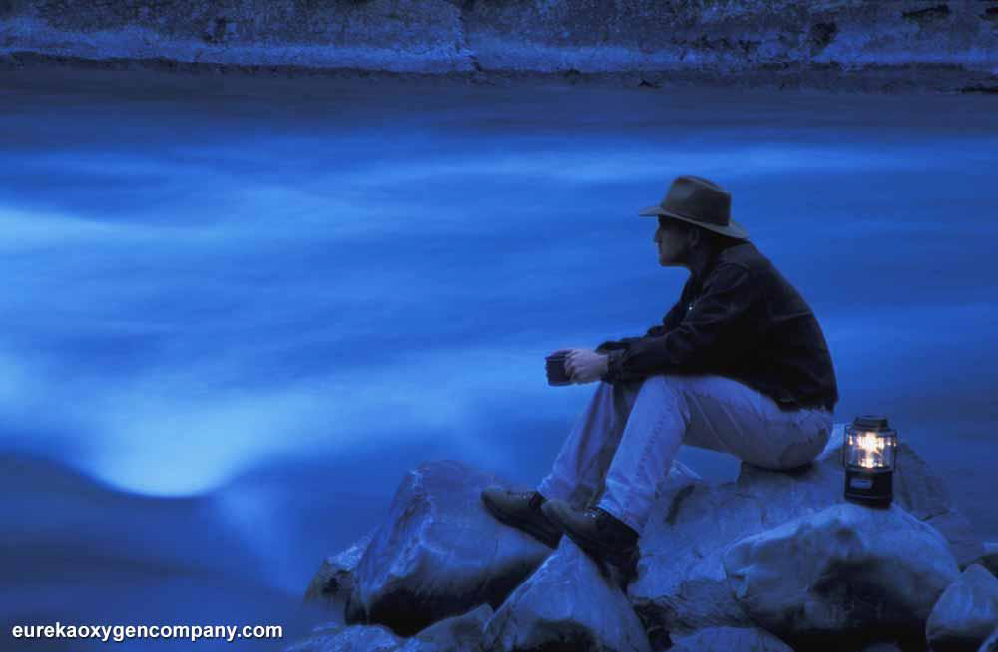 The best of these products out there offer unparalleled durability, portability, water resistance, optimal and consistent light output, and even a number of safety features. Propane camping lanterns come complete with refillable tanks and burn very efficiently and cleanly. Their brightness is as well exceptional and can be able to illuminate a whole campsite with the greatest of ease. Other notable features include high burn time, utmost reliability, customizable brightness settings and warmth-producing light.
Eureka Oxygen is a leading vendor of a wide variety of industrial and consumer gases including #propane, butane, #isobutane, $dryice together with many other #puregas offerings. We also deal in diverse quality #welding equipment, welding supplies and accessories along with a variety of industrial equipment and PPE. Eureka Oxygen has operations in #norcal, #humboldtcounty, #oregon, #bayarea, #sooregon and #northerncalifornia. #choosehumboldt, #eurekachamber and #shopeureka today!