Welding processes are in widespread utilization in the construction industry where structural integrity and durability of components are always paramount. Since time immemorial, welding has been used to facilitate the fabrication of structurally-sound metallic frameworks thanks to its unparalleled capabilities to fuse a variety of metals together. Welding has been of much use in the production, maintenance and repair of diverse non-structural components in the construction sector. Welded products that are made use of in this space may be either pre-fabricated in a factory setting or built up from the ground onsite.
Welding in the building industry
Welding processes and applications are frequently employed to create structural frameworks that are constructed using diverse metallic components. This includes crafting and linking steel I beams, trusses, columns and even footers. All of these structural components are necessary to deliver the needed support and reinforcement to building structures like walls, floors, foundations, roofing structures and more. These parts need to be cut into suitable shape and size, uplifted into the right placement and in the long run, welded together.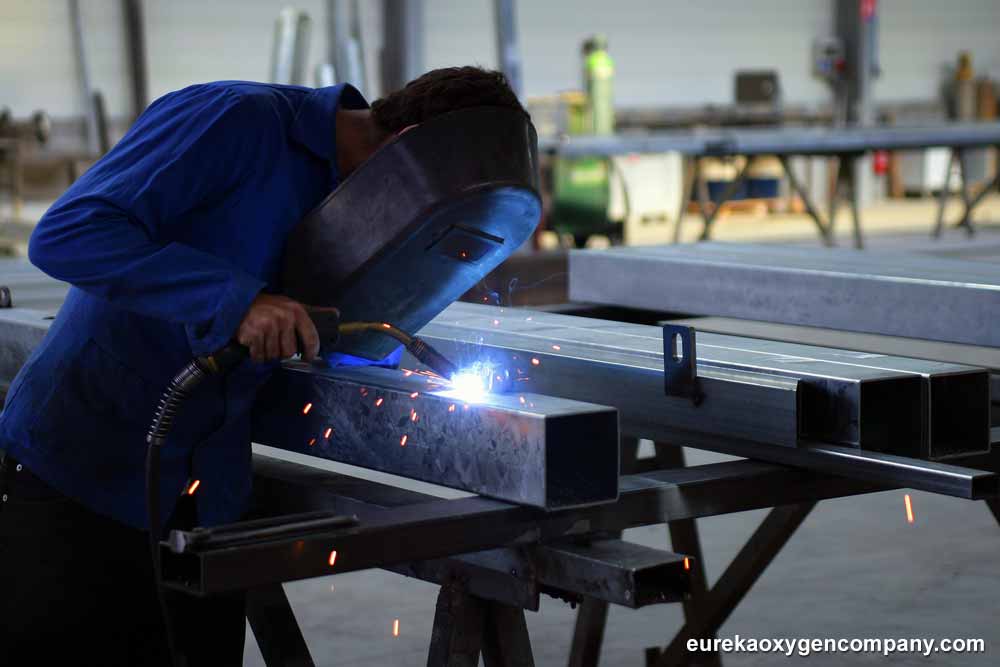 Welding is also widely utilized in the construction of high-rise buildings, most prominently, skyscrapers, which ordinarily necessitate thousands and thousands of metallic joints. Welding specialists are as well needed to work in tandem with other construction professionals in the fabrication of diverse essential systems in both residential and commercial properties. Among other things, this may include fabricating electric systems including conduits and installing plumbing systems such as water supply systems and wastewater drainage systems. Welders can as well play a key role in the installation of ventilation systems and energy supply systems in virtually all public and private construction projects.
Welding in infrastructure construction
Public and privately-funded infrastructure projects all depend on welding to attain a high level of structural integrity and longevity. This includes the construction of bridges, railroads, highways, dams, large scale water supply systems and even wastewater management infrastructure. These sorts of building work involve the creation of megastructures that require robust metallic frameworks, most of which can only be fabricated through welding processes.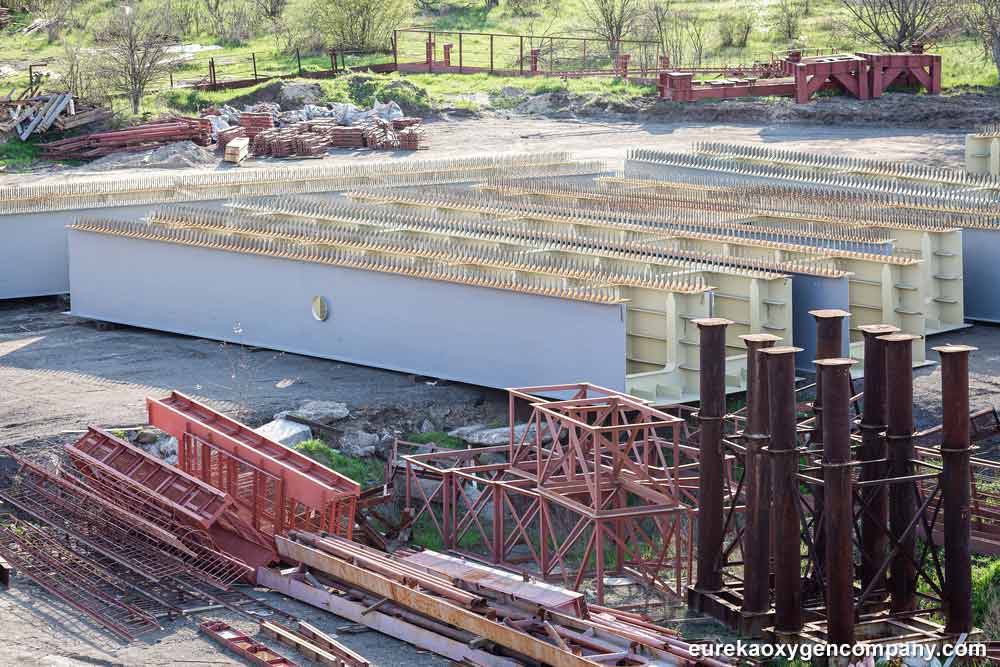 Welding processes commonly utilized in construction
Almost all welding processes are in frequent use in construction work. For example, there is the submerged metal arc welding (SMAW) that is commonly utilized to weld steel structures. There is also the flux cored arc welding (FCAW) which is in widespread utilization in the fabrication of structural steel and is also employed in the repair of heavy equipment.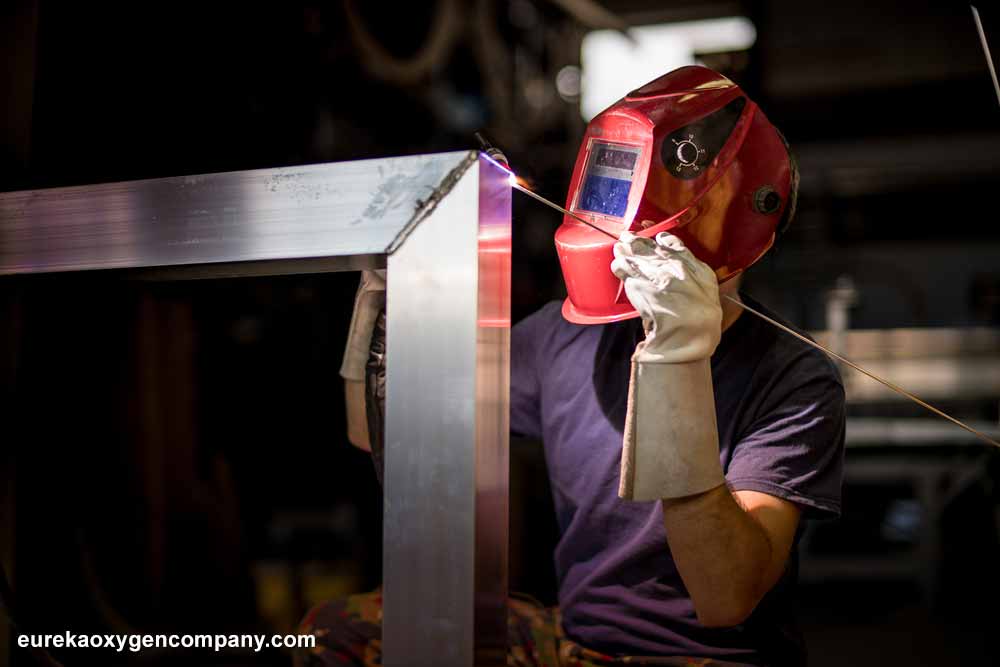 Gas tungsten arc welding (GTAW) otherwise known as TIG welding is widely utilized in the construction industry too due to its unmatched versatility. TIG welding may be effectively used to weld a wide variety of different metals such as stainless steel, carbon steel, low alloy steel, copper, aluminum, bronze and more. There is as well the gas metal arc welding process that is made use of in fabricating both structural and non-structural construction components. Lastly, there are some application-centric welding processes that are specifically designed for unique applications. Some notable examples include stud welders like ProWeld Arc and pipe welders such as PipeWorx systems.
ArcReach welding technology
This innovative welding technology is acclaimed for its amazing cost-saving attributes in the construction world. It is known to substantially boost operational speed and productivity by helping welders avoid moving to and fro power sources to effect operational adjustments. This is particularly invaluable in high altitude welding processes. Some of the equipment which fall under this category are Cable Length Compensation (CLC) that can regulate voltage automatically depending on cable length. There is also the Adjust While Welding (AWW) solution that facilitates remote customization of weld settings.
Multi-Process TIG welders
In some given circumstances, there is always a need for the use of multiple welding processes. Multi-Process welding equipment seamlessly meets this need by delivering a variety of welders all in one compact and portable package. These welders can be of much use in most high-rise construction projects where it is tedious to ascend up and down to switch welding equipment. Multi-Process TIG welders can as well be helpful for welding work in rough terrain and in cramped spaces and regions.
Eureka Oxygen is a top vendor of a variety of welding equipment, and welding supplies including many of those that are in widespread utilization in the construction industry. We also offer diverse industrial gasses, industrial equipment, welding safety gear along with other personal protective equipment (PPE).