Mild steel is a base material very well suited for many welding applications. To this end, it is widely acclaimed for the diverse advantages it delivers when compared to most other alternatives made available in the market. This varies from its exceptional weldability to its remarkable ability of being bent and molded into different shapes. Also, upon comparison with other steel alloys, mild steel welding is much more pocket-friendly. All these attributes make this welding base material to be in widespread utilization in a variety of applications. Let's now take a closer look at the most prominent characteristics of mild steel.
Mild steel characteristics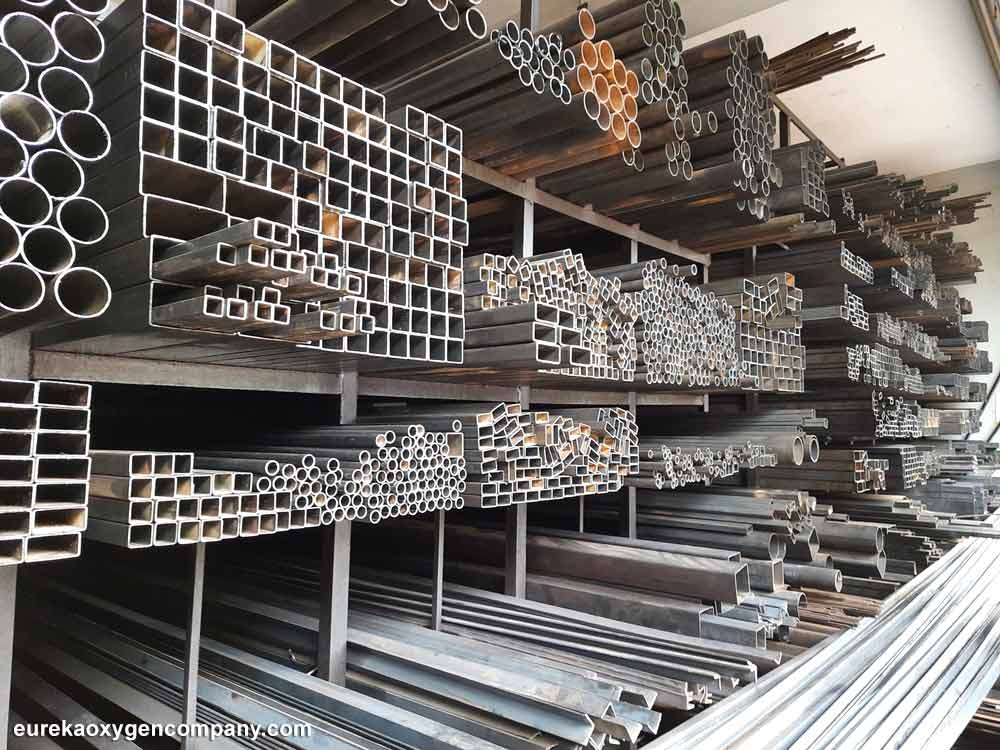 Otherwise known as low carbon steel, mild steel comes complete with a carbon content of no more than 0.25%. The two most commonly utilized variants in fabrication and manufacturing applications are ASTM A36 and AISI 1018. Generally speaking, mild steel has a lower tensile and yield steel than most low alloy steel. In turn, this definitely means unlike other alternatives in the welding market, mild steel is malleable and may be bent and rolled into varying shapes. On the other hand, in applications where high tensile and yield strength are a priority, mild steel may be welded in thick and heavy sections. Like it was earlier mentioned, this base material delivers superb weldability.
Also, since it lacks alloy elements, it often proves to be one of the most cost-effective solutions for diverse welding applications. Let's now review two of the most common welding processes for welding mild steel.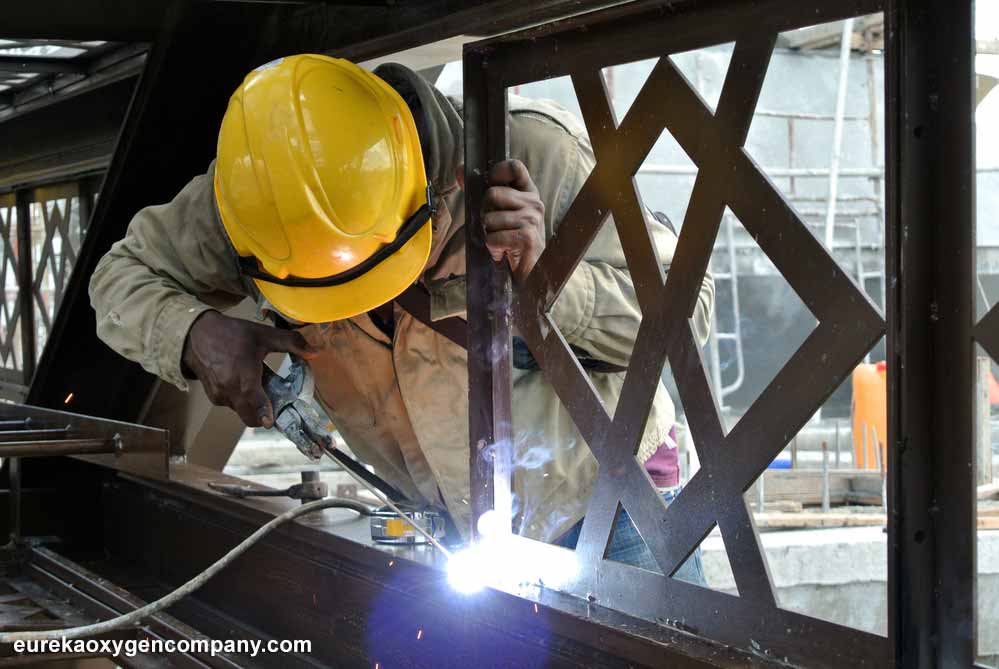 Typically, this base material is usually the first new welders work on due to its impressive weldability. However, TIG welding mild steel necessitates a lot of concentration and skill when compared with MIG or torch welding applications. Prior to commencing TIG mild steel welding, you ensure your workpieces and welding rod are clean. This is simply because the presence of particulates will weaken the welds. At the beginning of the weld, you will have to strike an arc to create a puddle, while simultaneously holding the electrode at an angle of between 10o and 15o from the vertical. 
Once the electrode is aligned in the direction of the weld, you will need to push the molten material forward by just shifting both electrode and arc forward. All the while, you will have to maintain a close balance between the workpieces, electrode, and filler rod to ensure the filler rod and workpiece don't come into contact with the electrode. Additionally, you should always bear in mind mild steel necessitates a sharper electrode point in order for the heat to be concentrated at the weld seams. At the same time, the electrode's diameter ought to be around ½ the thickness of the workpieces. Lastly, set your TIG welder on DC current, straight polarity and the electrode should have a negative charge.
MIG mild steel welding 
The MIG welder happens to be a popular tool for welding mild steel since it's simple to use and allows users to concentrate fully on the gun as the electrode is fed automatically. Ideally, you can weld mild steel using this process with 4 different welding transfer types. This includes short-circuit, globular, spray and pulse spray transfers. The first is commonly utilized for welding thinner sheets of mild steel and often delivers good weldability for all positions using 100% CO2 gas. The short-circuit transfer produces a high-pitched crackling noise and generally works well when the user utilizes tight whipping motions. Alternatively, the MIG welding spray transfer is well-suited for welding thicker low carbon steel. The spray may be attained with a high voltage setting, low wire feed speed, and a high percentage mix of argon gas. This transfer produces a hissing noise and usually works well for flat or horizontal welding positions.
Mild steel welding safety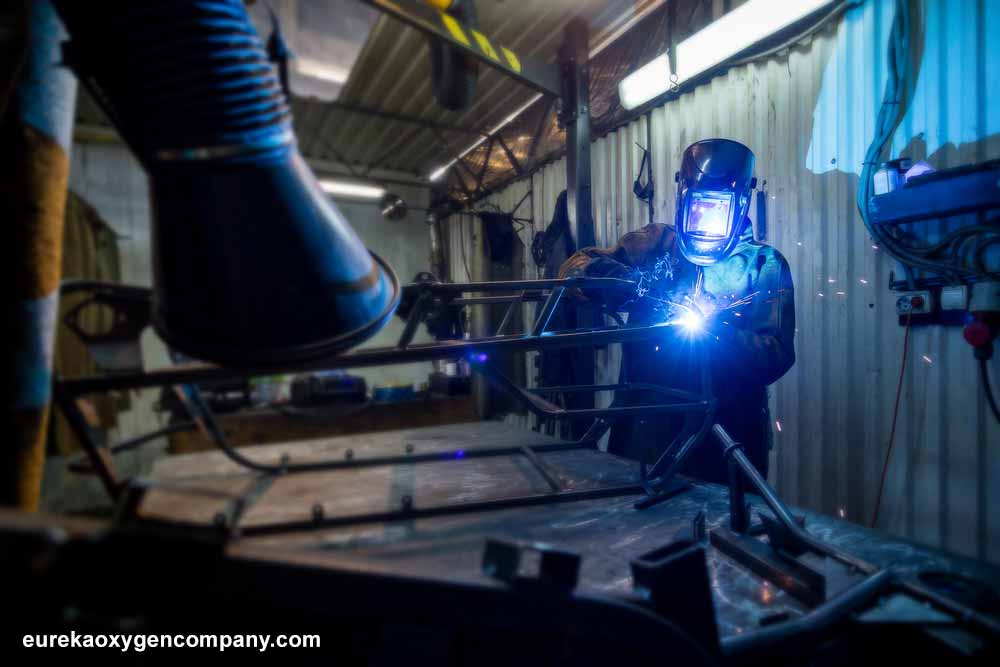 When contrasted with other welding processes, TIG welding produces more ultraviolet radiation. Therefore, always use no. 10 lenses on your welding helmet to sufficiently protect your eyes. Also, wear an apron/coverall and gloves to protect yourself from burns. On the flip side, for MIG mild steel welding, you may set no. 6 lens on your helmet for work involving currents of up to 30 amps and no. 14 lenses for up to 400 amps. Finally, make sure you wear protective gear to prevent burns.
Eureka Oxygen is proud to offer top-notch welding equipment, welding supplies and accessories from the best brands on the market. We also offer a wide variety of safety equipment and gear including fire suppression equipment.