Ethanol otherwise known as ethyl alcohol or even grain alcohol is a clear and colorless liquid that is in widespread utilization in many industrial and commercial applications. Since it dissolves in water along with other organic compounds, ethanol is an ingredient of choice in the manufacture of a wide variety of commercial products. This includes diverse alcoholic drinks and beverages, cosmetics, drugs, mouthwashes, plastics, paints, colognes, aftershaves, polishers, lacquers, polishers, and many household cleaning products.
Generally speaking, there are two major means of producing ethanol, which is the fermentation of carbohydrates and the hydration of ethylene. In the first process, carbohydrates are converted into ethanol by the growth of yeast cells. Some of the primary raw materials that can be fermented to produce this organic compound include sugarcane, beets, and grain crops like corn. On the other hand, the process of hydrating ethylene involves passing a mixture of ethylene and high amounts of steam over an acidic catalyst. This is accomplished by subjecting the ethylene and water mixture to high temperatures and pressure. In the US, this liquid is mainly manufactured through fermenting the starch in corn grain. Alternatively, in the production of fuel, manufacturers usually make use of grains, food waste, beverages, and cellulosic biomass which are transformed by state-of-art technology into high octane ethanol. Let us now take a much closer look at some of the most common commercial uses of this organic compound.
Cosmetics, skincare, and beauty products
Ethanol is very often one of the active ingredients in the formulation of a wide range of cosmetics, skincare, and beauty products. Some of its numerous applications in this given industry include acting as an astringent agent to assist other ingredients in these products in cleaning the skin. Ethanol is as well used as a preservative in lotions and also helps hold the other ingredients together to make sure they don't separate.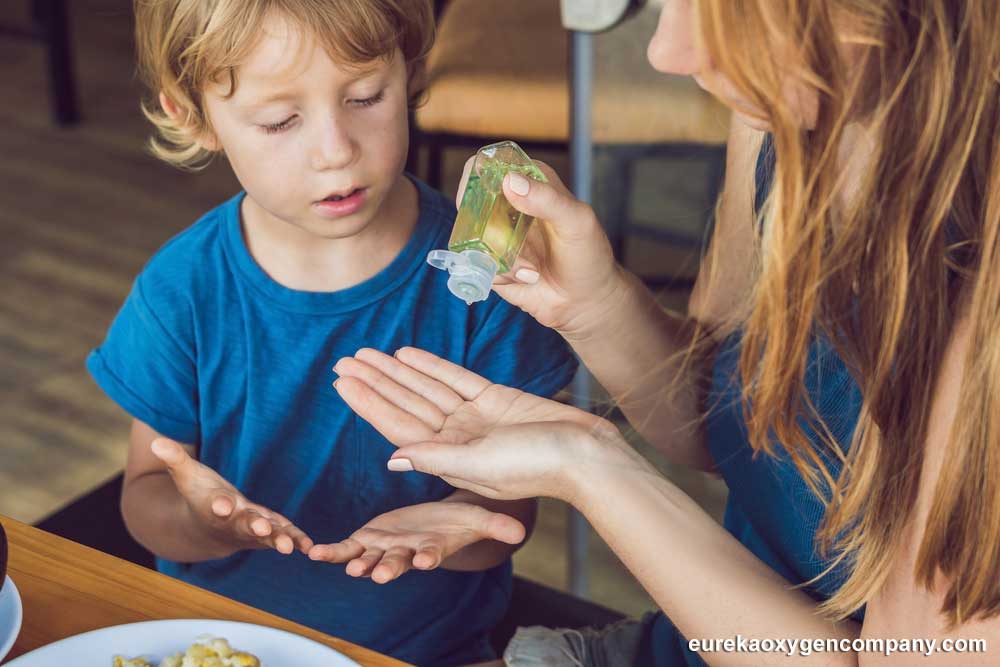 Ethanol is also used as an ingredient in the formulation of hair sprays where it helps them to adhere more securely to the hair. On the flip side, as this organic compound is highly effective in exterminating microbes such as bacteria, viruses, and even fungi, it is also a key ingredient in the formulation of hand sanitizers. Since the outbreak of the COVID-19 pandemic, the CDF has endorsed the use of hand sanitizers in circumstances in which soap and water are unavailable to prevent the spread of the virus.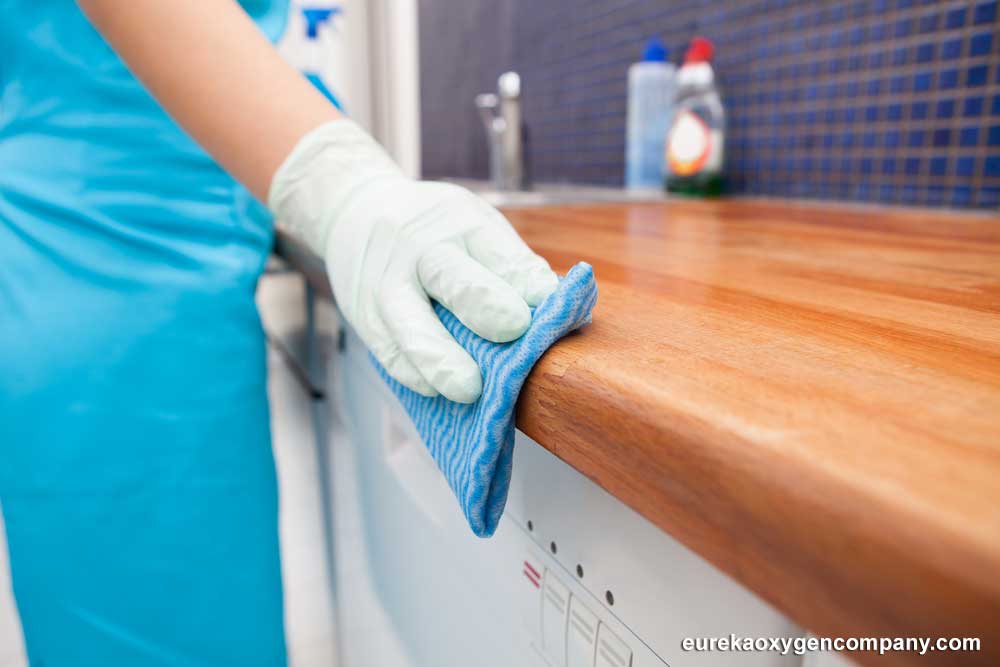 Household products
Like it was earlier noted, ethanol mixes readily with water together with other organic compounds. So, this makes it well suited to serve as a good solvent in household products like paint, varnish, polishers, lacquers, and a variety of household cleaning products. This organic compound is also made use of as a preservative in numerous cleaning products since its unmatched effectiveness in killing microorganisms whose ingestion puts consumers at an increased risk of health challenges.
Food additives
Ethanol is used as a very common food additive too. This is simply because of its unrivaled capabilities to distribute food coloring evenly. This organic compound is as well utilized in this sector to enhance the flavor of food extracts. One good example of such use of ethanol is when it is mixed with a solution of water which is then made use of to cure and process vanilla beans in order to produce the vanilla extract.
Fuel
Over 97% of gasoline produced in the United States contains ethanol. Essentially, this mixture is referred to as E-10 and is made up of 90% gasoline and 10% ethanol. In this particular instance, this organic compound is utilized to oxygenate the gasolene to be able to significantly minimize air pollution attributable to automobiles. According to the United States Energy Department, ethanol possesses a greater octane number when compared to gasoline. In its turn, this enables it to deliver premium blending properties.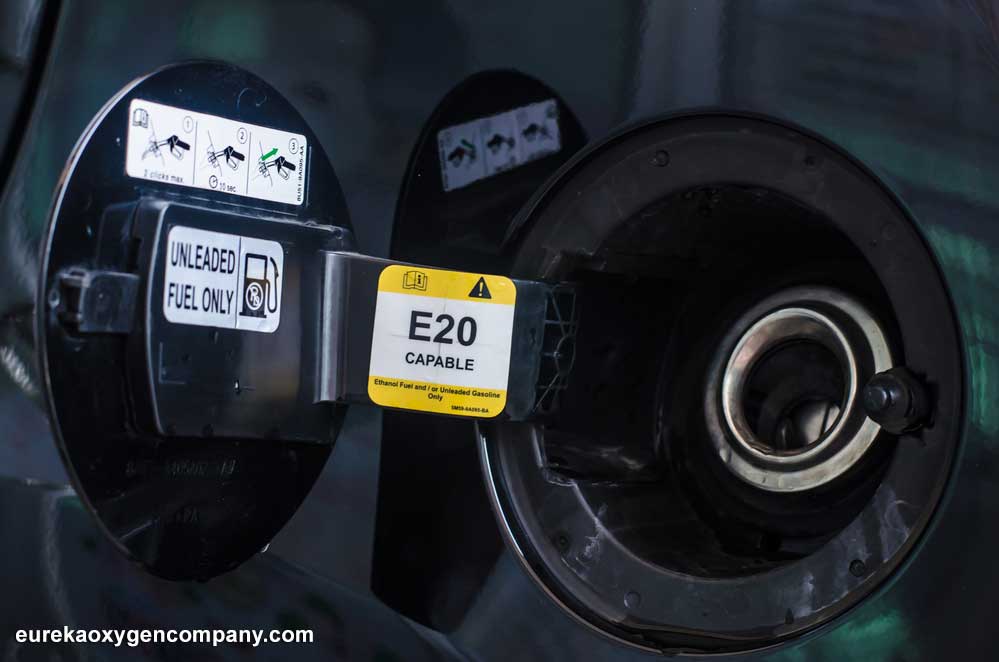 Ethanol safety
It is important to mention that pure ethanol happens to be an extremely flammable liquid. Therefore, you should never use it in close proximity to open flames. Additionally, inhaling pure ethanol may trigger health problems such as coughing, headaches, and other discomforts. On a parting shot, as ethanol is an extremely pure sort of alcohol, its use in food products is regulated by both the FDA and the Bureau of Alcohol, Tobacco, and Firearms.
Eureka Oxygen is a leading provider of a wide variety of welding equipment, welding supplies, and other welding accessories from the foremost global brands in this industry. It also offers other top-quality products such as cylinder gases and fire suppression equipment and devices.