Washington Alloy was established in the early 1980s, and over the decades which have elapsed, has continued to meet the growing demands of its wide and varied clientele base. Today, this welding equipment, welding supplies, and accessories business boasts of a grand total of 4 warehouse distribution centers that are strategically positioned in the US. Thanks to this capacity, Washington Alloy is always in a good position of delivering top quality to its customers in a quick and efficient manner. With the passage of time, this company has been able to gain a solid reputation of excellence and is widely considered to be one of the United States' foremost wholesale vendors of quality welding equipment, supplies, filler metals, and accessories. Its extensive and varied product offerings include mild steel, electrodes, hard facing, specialized alloys, rods, and even welding helmets.
As such, Washington Alloy makes it a priority to provide the highest quality products to all the leading distributors all across the US and even globally. It is deeply committed to offering specialized services to its customers and top quality products which are 2nd to none. To be able to accomplish all this, Washington Alloy leverages employee involvement and methodical problem-solving of its clients' challenges. It also has a firm commitment to top-notch innovation, constant improvement of products, and intuitive customer support processes.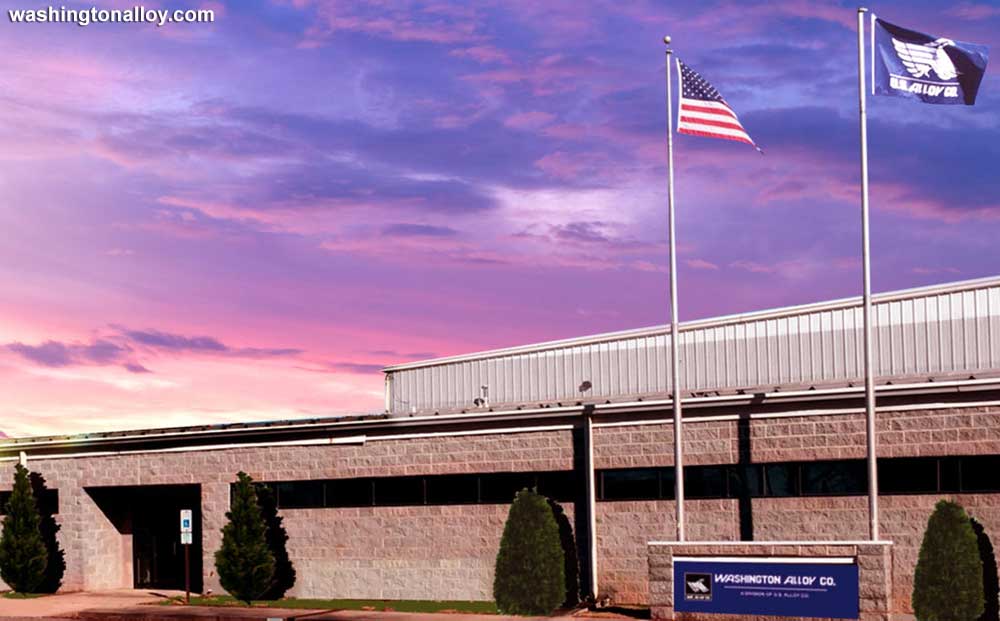 Also, it places a strong emphasis on high-level quality assurance policies that effortlessly make it stand apart from most of its competition, both nationally and internationally. Indeed, Washington Alloy is ISO 9001:2008 certified. This definitely means there is nothing it won't do to hold firm to the stringent quality standards in the manufacture of its various products, business procedures, operational processes, and customer service.
At the same time, Washington Alloy has, over the years, forged robust long-term relationships with numerous leading manufacturers in this given sector. In turn, this has enabled it to efficiently distribute top-quality products to its many clients, both nationally and globally. Washington Alloy is fully devoted to deliver rapid, customized services at all times. Additionally, its customer support staff is always very attentive to each and every client's unique needs and preferences. These professionals are always at hand to offer viable and intuitive answers to all customers' queries, and in the long run, strive to meet all their specific requirements. On a parting shot, Washington Alloy makes it a point to carry big levels of product inventories at all times. This allows it to deliver its products to clients in a remarkably fast manner including on-time delivery of goods over 96% of the time. Well, with that fully understood, let us now take a brief look at some of the most notable welding equipment and supplies Washington Alloy has to offer.
Washington Alloy Spool MIG Welding Wire ER-70S-6
This MIG welding wire features high levels of manganese and silicon. This, without doubt, delivers optimal levels of deoxidizing power, particularly when it comes to conditions when strict weld cleaning processes cannot possibly be carried out, for one reason or the other. The ER70S-6 is as well specifically geared to deliver x-ray quality welds that are totally devoid of porosity. Not to mention the highest possible tensile strength of plain carbon steel wires. It also comes complete with a high silicon content which goes a long way in significantly boosting weld pool fluidity. In turn, this helps it to fashion smoother bead appearances, and in the long run, facilitates for highly decreased post-weld grinding process. This Washington Alloy welding equipment is especially suited for use in conditions where poor fit-ups or even rusty and oily plates are made use of.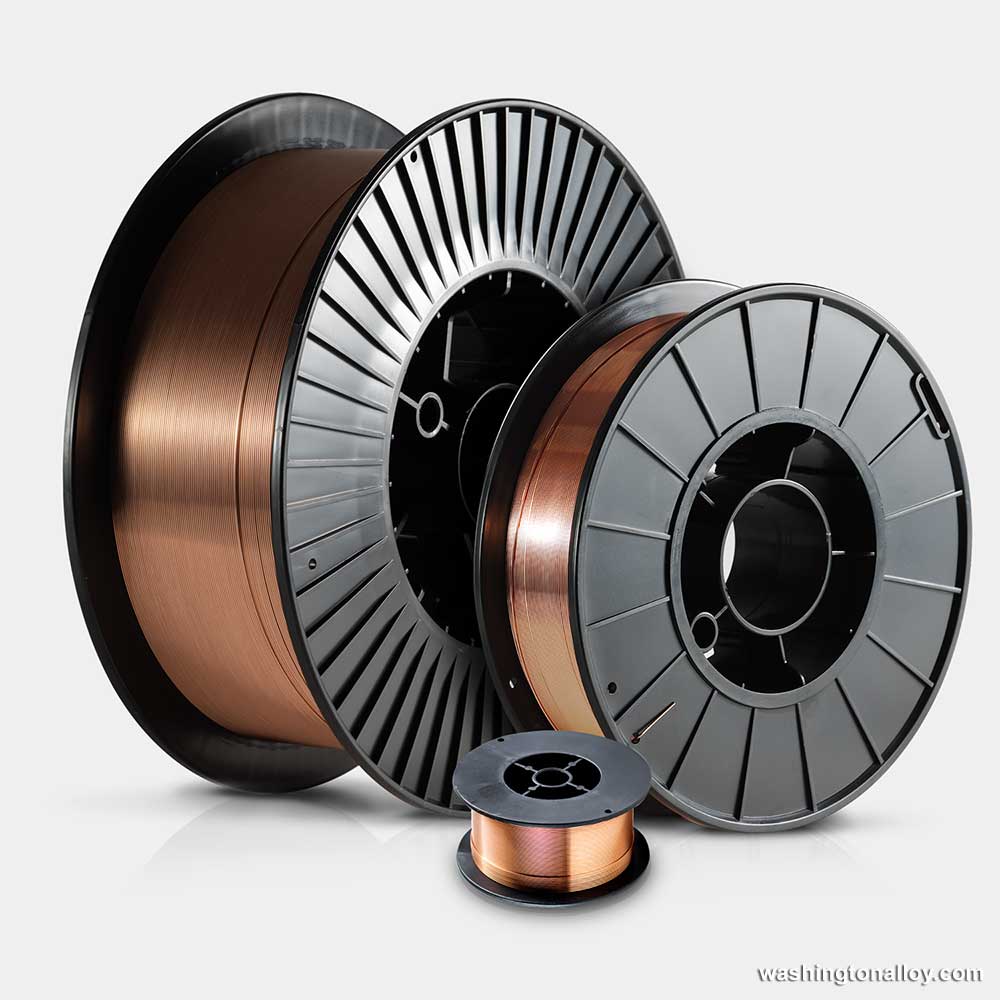 Washington Alloy ERCuSi-A Silicon Bronze 36" TIG Wire
The ERCuSi-A is a copper-based welding filler metal that boasts of a 3% silicon content along with diminutive levels of manganese, zinc, and tin. It is specifically designed to be utilized in both gas-tungsten and gas-metal arc welding processes of a variety of metals. The last of which include copper, steel, brass, bronze, cast iron and even galvanized steel. It has a tensile strength of 50,000 PSI and a melting point of 1,880oF.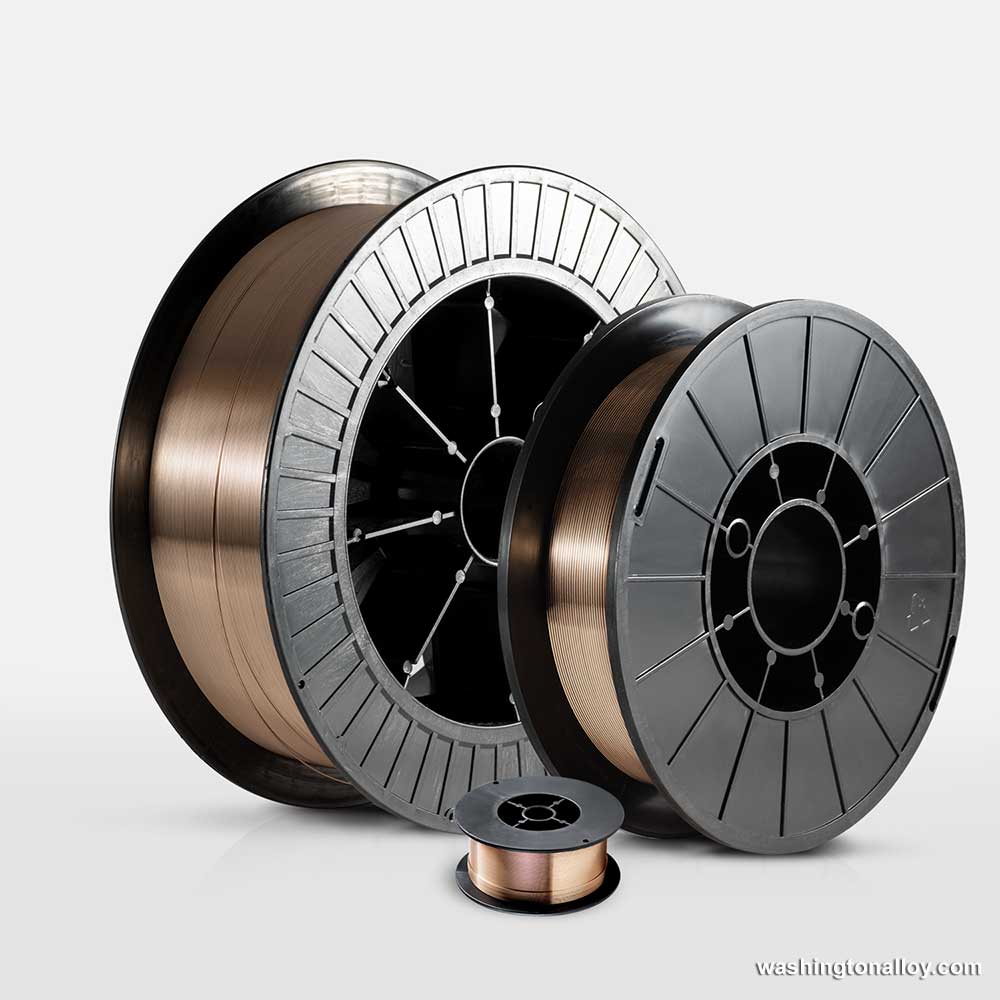 Washington Alloy 4047(718) Aluminum 36" Filler Rod
Otherwise known as 718 Aluminum, this is a filler metal that features around 12% silicon which is 2 times more than that of the Washington Alloy 4043. This alloy is suitable for utilization in both MIG and TIG welding applications. It may be used as a general-purpose brazing alloy and can deliver a free-flowing filler metal and exceptionally excellent corrosion resistance.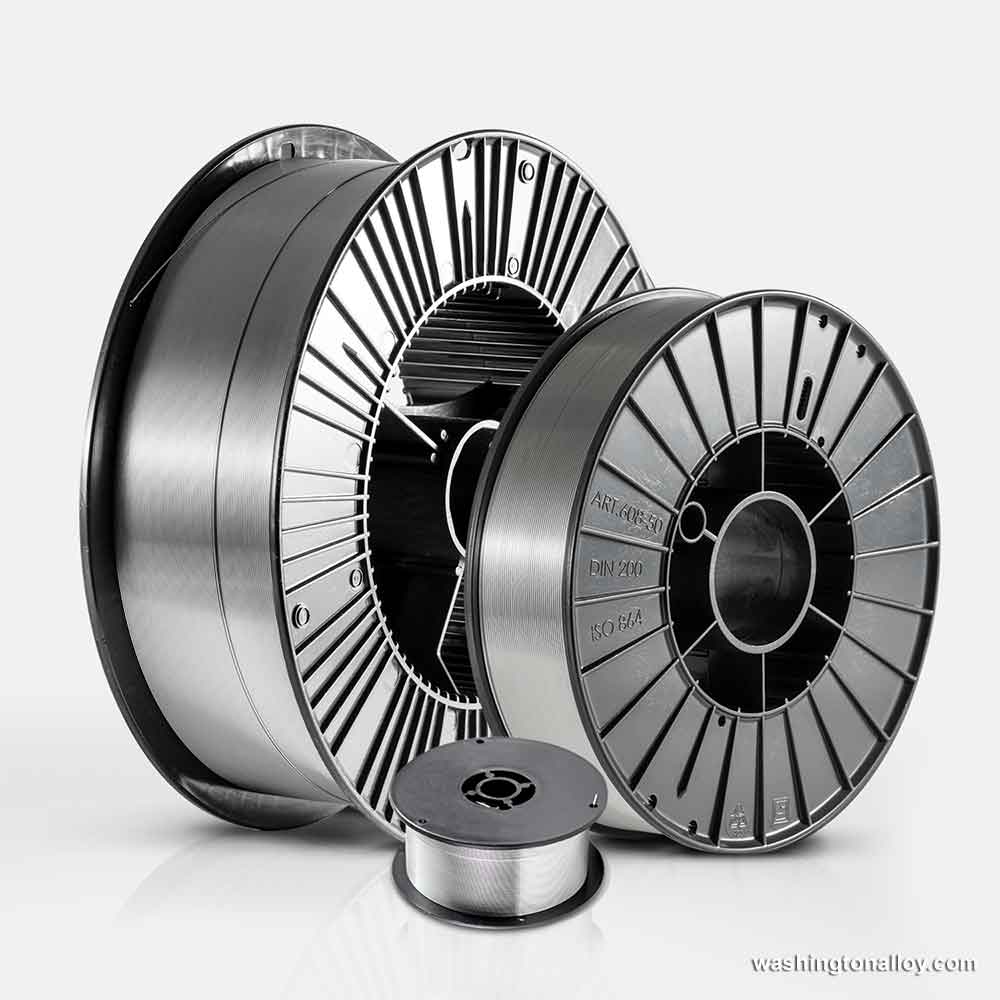 Eureka Oxygen is a top vendor of top-notch welding equipment, welding supplies, and welding safety gear and accessories.