Automobile restoration may be accurately termed as a definitely thriving business for some. On the other hand, others are more drawn to it due to the challenges it presents for hobbyists. To this end, the classic car sphere consists of numerous makes and models which answers to both these needs, not to mention the variety of upgrades available together with unlimited options. Generally speaking, classic cars can be divided into 3 key classes; originals, restored, and resto-mod. Let's now take a closer look at each of them and what they have to offer.
Original classic cars
As you might probably already know, original classic automobiles tend to be a rarity. A real original vehicle is one that has since its production been maintained (aesthetically and mechanically) without undergoing any replacement of its parts or pieces. As such, any repair work done on it is trivial, and for the most part, the parts that needed attention, over the years, were fixed instead of replaced. One sure way of identifying a classic car's originality is searching for matching numbers. For those who may be in the dark this term simply refers to the serial number stamped or cast on key components during the production run. Depending on the exact make and model, parts like engines, transmissions, alternators, rear axles, generators, and so on, are numbered. A car that features matching numbers is deemed to be original, and is consequently, the most valuable of the 3.
Restored classic cars
Classic cars that are categorized as restored are those that have been refurbished in accordance with their original factory specs utilizing original factory parts. Granted, a big number of such parts are accessible. However, their exorbitant cost, the time needed to find them and their availability make classic car restoration a particularly tasking endeavor. So, numerous classic cars are usually restored with new parts which are manufactured to original specs. Ideally, the main objective of restoring a vehicle is to repair and refurbish it to look and operate like when it got off the assembly line.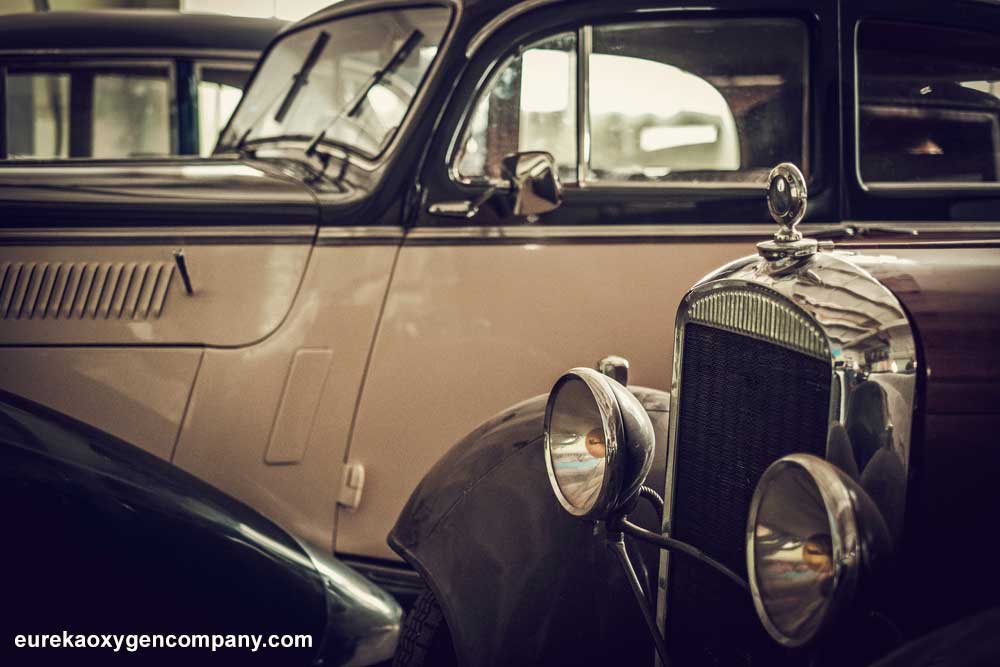 Resto-mod classic cars
Resto-mods are classic cars that are restored with modern parts and technology. When it comes to aesthetics, such a car looks original except when you open up its hood or reach for its radio. Generally, owners modify their classic automobiles for a number of different reasons. This may include compliance with emission standards, integrating modern safety features like airbags or brakes. On the flip side, others opt to upgrade components like engines to boost performance or even optimize fuel efficiency. Yet, the main goal of modifying classic vehicles is to do so without substantially changing their outward looks. Let's now take a look at the 3 best welders for classic car restoration projects.
MIG welders
Metal inert gas (MIG) welders feature a spool of welding wire fed via a special tube ending with the welding head. The shielding gas (usually a combination of 75% carbon dioxide and 25% argon) flows within this tube. Located on the welding head is a sort of trigger which works by activating the current and making the gas flow at the same time. The moment the wire comes into contact, it fashions an arc that initiates the welding process. One of the main advantages of MIG welding is it's by far the most beginner-friendly process and you can master it typically within your 1st hour of practice. Also, MIG welding supports more diverse common metals such as aluminum and stainless steel. This process may be used to weld thin welds with a thickness of no more than ¼". On the other hand, MIG welding is a very quick endeavor and supports overhead welding fairly well. Lastly, a MIG welder is an economical choice too.
Stick welders
Otherwise referred to as arc welders, this variety of welders make use of a consumable flux-coated electrode that houses the exact metal necessary to execute the weld. This electrode is to be had in diverse thicknesses which have to be matched to the exact thickness of the metal being welded. Stick welding may be executed in virtually any position. It is also not affected by environmental factors like wind, draft, or even humidity. Stick welders are the most pocket-friendly option too and are less susceptible to the cleanliness of the metal being welded. However, stick welding isn't suitable for working on thin metals (18 gauge or lower). Additionally, stick welding isn't a beginner-friendly process.
TIG welders
Tungsten inert gas (TIG) welders utilize a non-consumable tungsten electrode together with a shielding gas. The last of which sets to work by protecting the metal surface against contamination. TIG welding may be executed in almost any position since its heating effects are extremely precise and controllable. As there is no spatter or flux material, TIG welds are aesthetically pleasing and of a normally high structural integrity. Also, you can regulate the heat density utilizing a hand or foot control. At the same time, since the welding process can be effectively controlled, TIG welding may be used to weld extremely thin metals without causing distortions.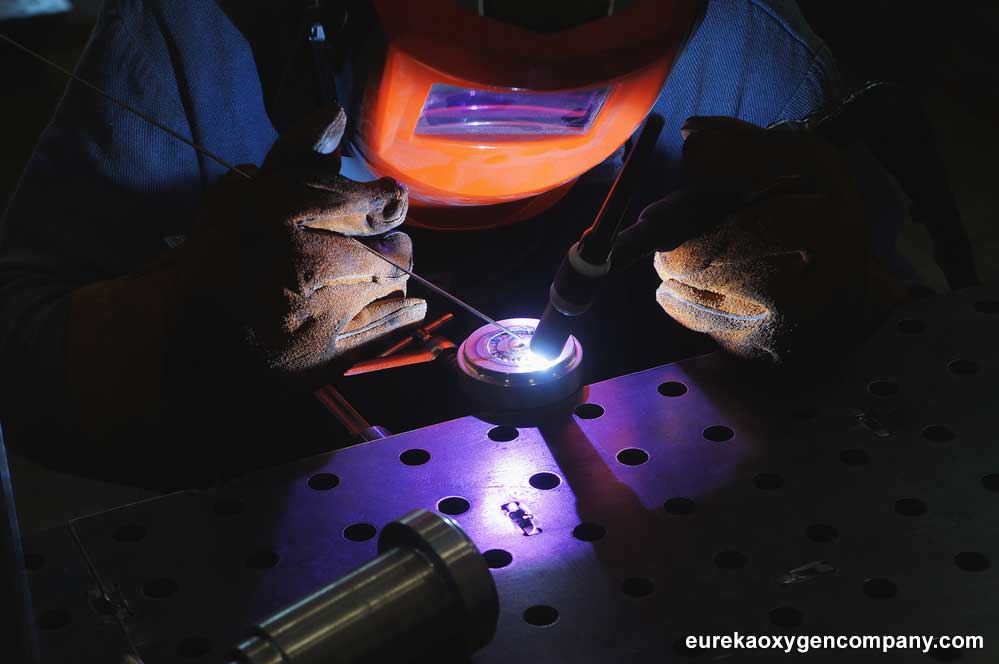 On the downside, using a TIG welder is a time-consuming process, typically around ½ the feasible speed of using a MIG welder. Additionally, TIG welding isn't beginner-friendly and such welders need a water supply complete with inlet and outlet hoses. Lastly, TIG welders are more costly than both the MIG and stick varieties. 
Eureka Oxygen is a foremost provider of high-quality welding equipment including welding pliers, welding supplies, and industrial equipment.