You might be probably wondering, is welding a dying trade in this day and age of advanced technology? Well simply put, this is very far from the true state of things. Welding processes are still in widespread demand since they have proved to be a suitable and cost-effective means of joining metals. Also, now more than ever, the consumer welding equipment market continues to deliver more opportunities for growth in the industry. At the same time, the industry happens to be the bedrock for numerous other thriving sectors including sheet metal, infrastructure repair, marine structures, construction, automotive, aerospace, and transportation industries. Here then are some of the most prominent reasons why the welding industry is very much alive and burgeoning. 
 The welding industry is slated to grow by 3% by 2029
 Generally speaking, most data gathered on the subject indicate welding is still growing on a daily basis. Statistics released by the Bureau of Labor Statistics have revealed the sector will continue to grow at an average rate of 3% up to 2029. This growth is projected to add more than 13,000 new jobs which is indeed a big increase that clearly attests welding is here to stay. 
At the moment professional welders are in huge demand in the US
Demand for welding services is at an all-time high. Thanks to the huge demand for these solutions, new positions for skilled professional welders are being added to job boards all the time. For example, Indeed.com currently lists nearly 20,000 welding vacancies in the US market alone. When you take into account that a big number of businesses don't advertise new positions online, this figure could in reality doubled or even triple.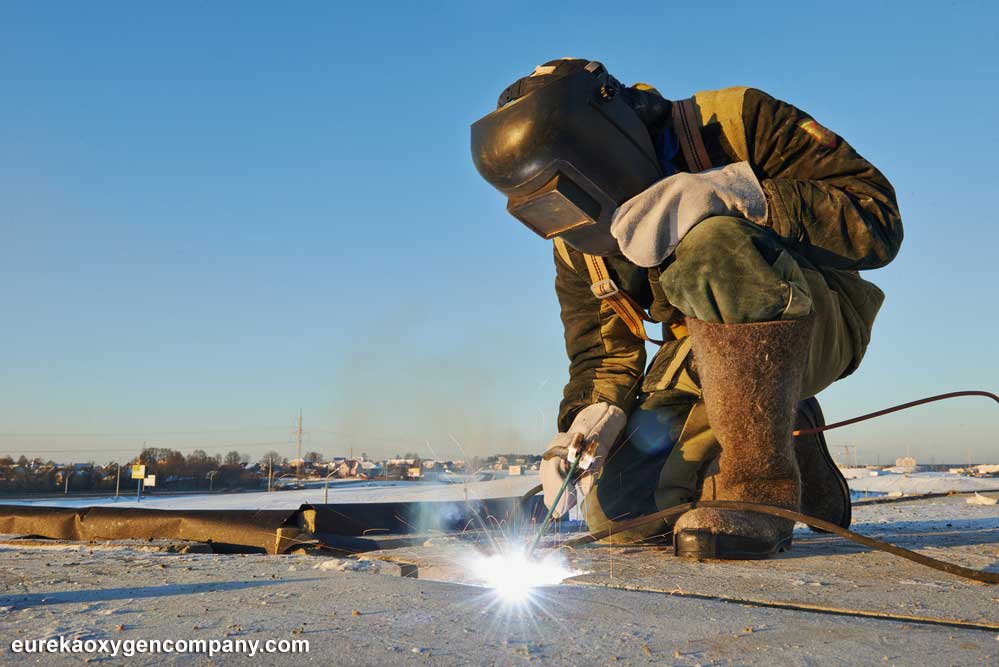 Businesses are now wooing professional welders with lucrative sign-up bonuses
Unlike most other trades in the country, the demand for seasoned welders is such that companies are now offering sign-up bonuses for welding roles in an attempt to make them more appealing. This may be easily attributed to the ever-growing demand for such solutions, which prompts businesses to use all means to recruit and retain the services of skilled welders. The exact size of these sign-up bonuses varies from one business to the next. However, in most cases than not, they are highly lucrative which naturally points to the fact that the welding sector is indeed thriving with the passage of time.
Professional welders are being offered higher and higher remuneration for their work
Yet another correlation to the high demand for welding is that welders are now earning higher wages for their work as the years pass by. Each and every day, new businesses are being created in the country, and for a good number of them, welding is an indelible path for success. In the first place, old steel structures all over the country stand in need of regular repairs or replacements. Additionally, 50% of all artificial structures in the world require some form of welding or the other. With no shortage of welding-related work in the market and few professionals to perform them, employers are now offering more pay to attract and retain skilled welders. It is noteworthy to mention these are only starting pay. A growing pattern in the industry is offering a pay raise after 6 months, another one after 6 other months that is then followed by a yearly raise.
Welding trade training programs have become very popular
Over the years due to mounting demand, many schools all over the nation have started expanding their welding programs to meet the rising popularity among students who wish to make the trade a career. To this end, this has led numerous schools and technical colleges to expand their welding training facilities to accommodate more students.
There is a welder shortage in the country
According to the American Welding Society, by 2023 there will be a 375,000 shortage of professional welders. One of the mitigating factors behind this forecasted shortage is that technical trades such as welding are no longer taught in high schools. Nevertheless, with increasing demand for such work, there are more fulfilling opportunities for those who are willing to fill this gap.
There is a growing demand for the construction of infrastructure
As it was previously noted, 50% of all artificial structures including bridges necessitate some welding work or the other in their construction. This means welders will always be in great demand for many years to come, and this trade is certainly not on the decline.
Eureka Oxygen is a leading provider of quality welding equipment and welding supplies that are made available at competitive pricing and with the finest customer support online.