Even the most experienced metalworker may be somewhat perplexed when it comes to picking the right welder for their unique needs and preferences. To this end, there happen to be numerous welding methods, and none of them are individually suited for every possible application. So, as a beginner, it always pays to first effectively figure out several important factors before you settle for any particular product. This can include your distinctive welding needs, the capabilities, and functionalities of different products, and even their corresponding sets of pros and cons. Here is a guide that might come in handy if you are on the market to buy your very first welder, and let's first start with the most common varieties of these products.
Stick welders utilize flux-coated welding rods, which serve as electrodes that efficiently conduct electric power and fashion the arcs which melt metals. These rods are made available in varying lengths and even diameters, with the thicker ones generally working at higher amperage for hard metal or thick metal pieces applications. Welding rods necessitate frequent replacements that can prove to be irritating for inexperienced welders. However, these sorts of products are normally the most pocket-friendly solution and need very little or no maintenance with the passage of time.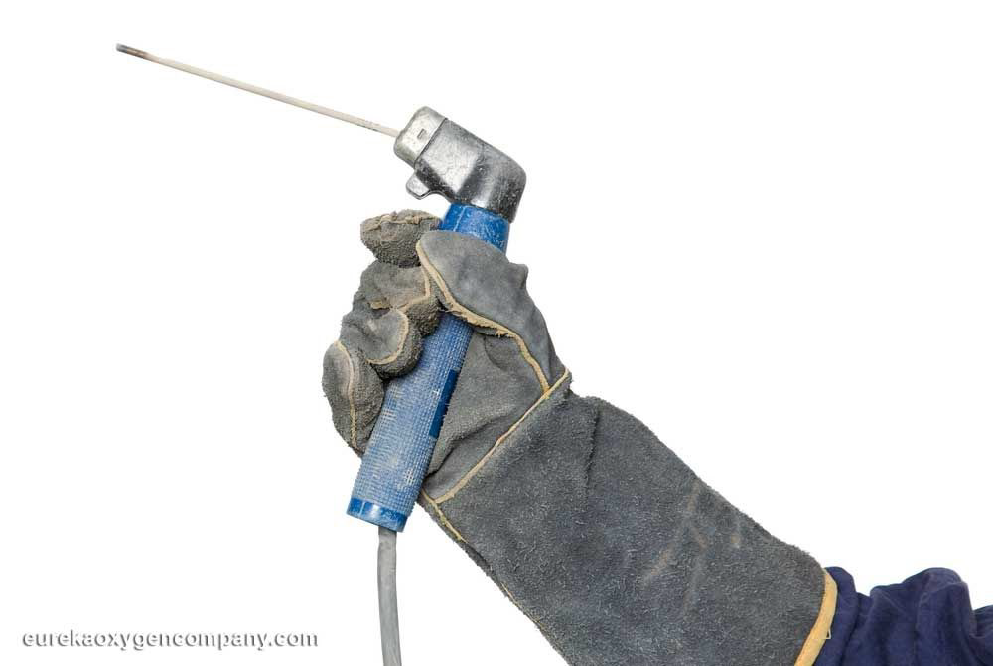 Stick welders may also be utilized both in outdoor or indoor settings, making them a popular choice for home shop welding applications. On the other hand, the process of stick welding necessitates constant practice to master. To begin with, a welder must determine precise angles between the rod and the various metals they are working on. Also, you will need a very steady hand to be able to maintain a perfect gap between the electrode and the metallic surface being worked on. On the flipside, stick welding isn't very efficient in the context of joining different kinds of metals and even metals of different thicknesses.
Tungsten inert gas (TIG) welders 
TIG welders are usually more specialized products and are typically the solution of choice for professional metalworkers. TIG welding makes use of permeate tungsten electrodes to create electric arcs and their nozzles direct inert shielding gas into welds; thereby protecting them from contamination. Mastering using a TIG welder, for the most part, takes time, but this product still delivers a number of pros when utilized in specific welding applications. This includes being a good solution for performing precise work on thin metals with decreased burning. These sorts of welders are as well suitable for use on virtually any type of metallic material. Lastly, their utilization creates very little or no splatter and even slags, ensuring neat welds that don't have to be cleaned.
Metal inert gas (MIG) welders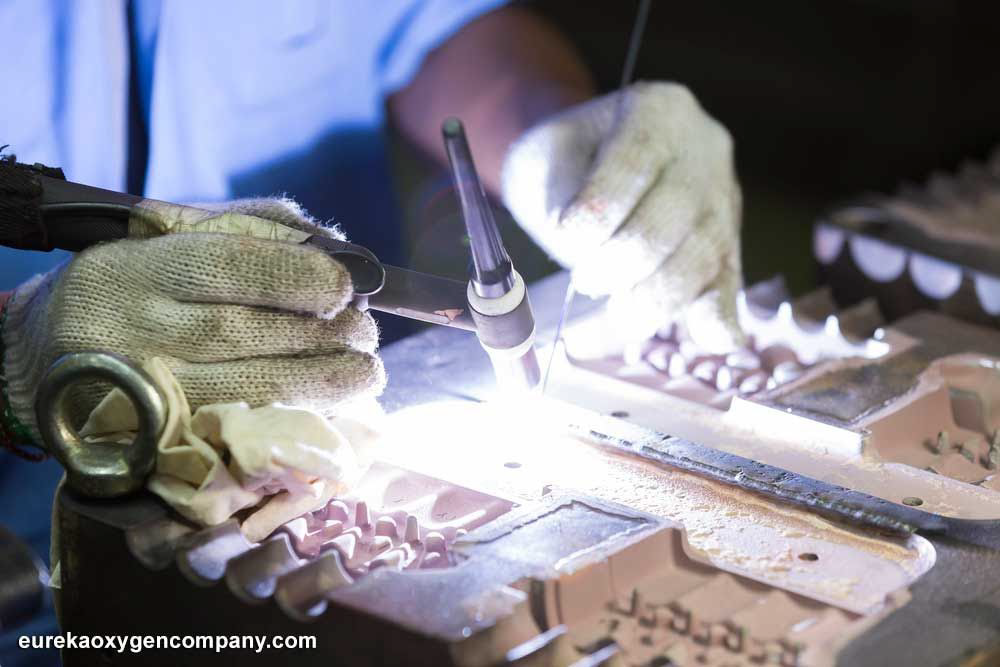 A MIG welder makes use of metallic wires which are melted into welds, while inert shielding gas protects them. This gas is introduced through a nozzle located at the electrode. Alternatively, the gas may be contained within the wire itself. MIG welding tends to be much stronger and ductile upon comparison with most other solutions in the market. It is also generally the easiest method to master. Additionally, these kinds of welders are the products of choice for working on thin metals, aluminum, and even alloys. On the downside, they are the most costly welders made available in the market.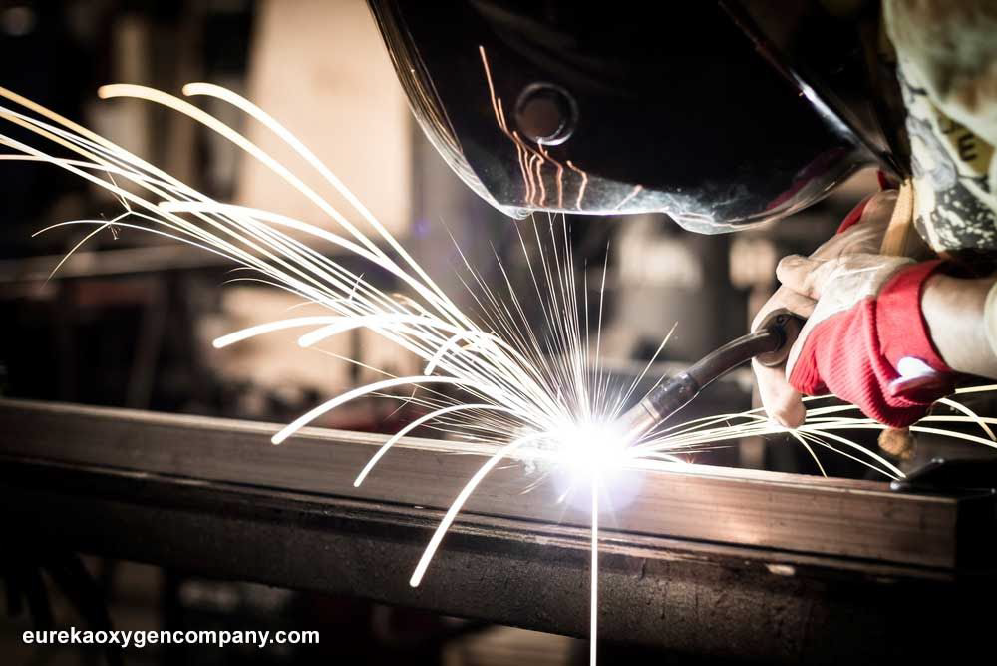 Welding equipment
Besides the mandatory safety gear, welding demands the usage of a number of essential tools to get the job done right. In the first place, you will need welding supplies, including chipping hammers which are utilized to chip off slags left behind. Wire brushes are used in eliminating splatter. Other must-have welding tools are angle grinders that are used to cut metals being worked on. You will also need welding equipment like a bench vise which has an anvil to hold workpieces firmly in place while you beat metals into shape. Bench vises may also be utilized to effectively bend metals with square corners. Other critical welding supplies you will have to invest in include ball peen hammers, C-clamps, magnetic squares to mention but a few.
Welding safety can never be overemphasized. Welders have to deal with extremely hot temperatures, and this process also creates molten matter that can be hazardous if your body comes into contact with them. Also, welders have to effectively protect themselves from exposure to UV radiation, which can give rise to irreversible damage to the eyes and skin. To guarantee you maintain welding safety, at all times, you should buy a quality welding helmet, and ideally, an auto-darkening helmet is strongly recommended.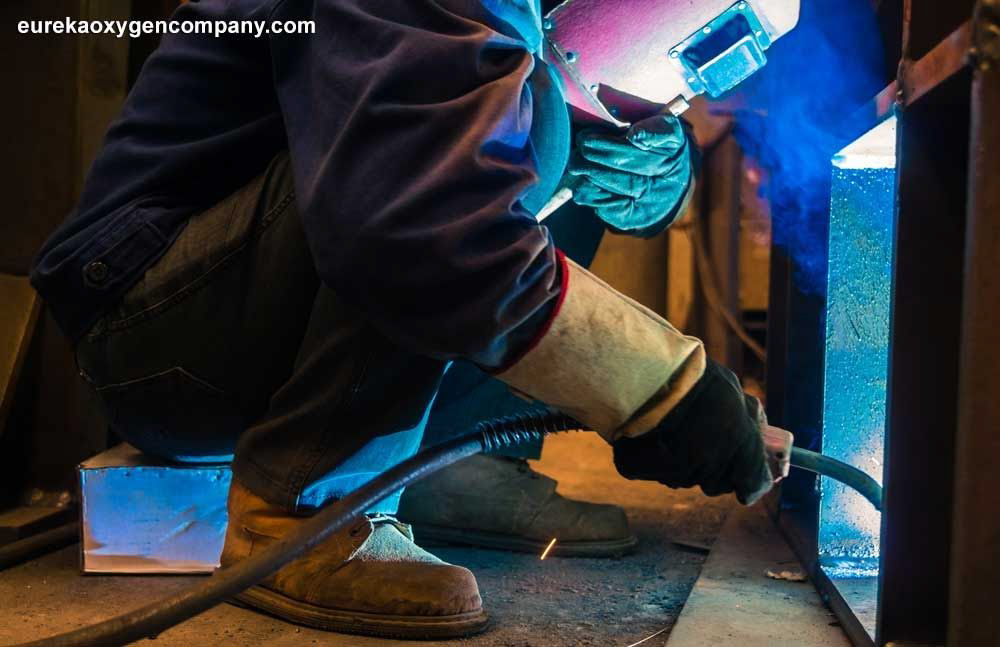 You will as well need thick leather welding gloves to protect your hands and fire-resistant work boots for your feet. Not to mention tightly woven long sleeves and denim pants. In terms of the ideal welding safety environment, you will have to ensure you don't work in close proximity to combustible materials or utilize an electric welder in a wet or damp area. Lastly, sufficient ventilation is necessary to do away with the risk of inhaling toxic gases. 
Eureka Oxygen is a leading vendor of welding gases, equipment, safety accessories, and we carry some of the top welding brands on the market. Stop by today and we'll set you up with the products that meet your unique needs and preferences.