Industrial gases have been around and being used for many years now. They include pure gases and mixtures or compounds used for different purposes in a wide range of industries. They play a critical role in several industries around the globe, including steel, chemicals, electronics, automobiles, glass, construction, food and beverages, medicinal purposes, agriculture, and many more.
At Eureka Oxygen Company, we strive to satisfy this wide variety of industrial needs with our industrial gas solutions. We provide a stable and high-quality supply of a wide range of industrial gases to our customers, following complete safety and production protocols. These include pure gases as well as gas mixtures, like Argon CO2, Argon Helium, Argon Hydrogen, Butane, Propane, and many more industrial gases and mixes to meet the needs of our customers.
Read on to learn all about industrial gases and how they assist in various fields of industrial and everyday lives.
Industrial Gases – The Basics
Industrial gases, gaseous at room temperature, are specially produced to be used for industrial purposes. Even though they can be stored in liquid or solid forms, like dry ice, they are most commonly used in their gaseous form. An industrial gas can be an element, molecular compound, or even mixtures. Industrial gases usually tend to have low molecular weight and distinct chemical properties, which makes them highly beneficial and useful for a vast range of industries.
What are the Different Types of Industrial Gases?
Industrial gases are used in a wide array of industries. There are different types of gases that fall into the category of industrial gases. Each of these types has distinct properties, which decide their uses and benefits.
Here are the major types of industrial gases that are most commonly used: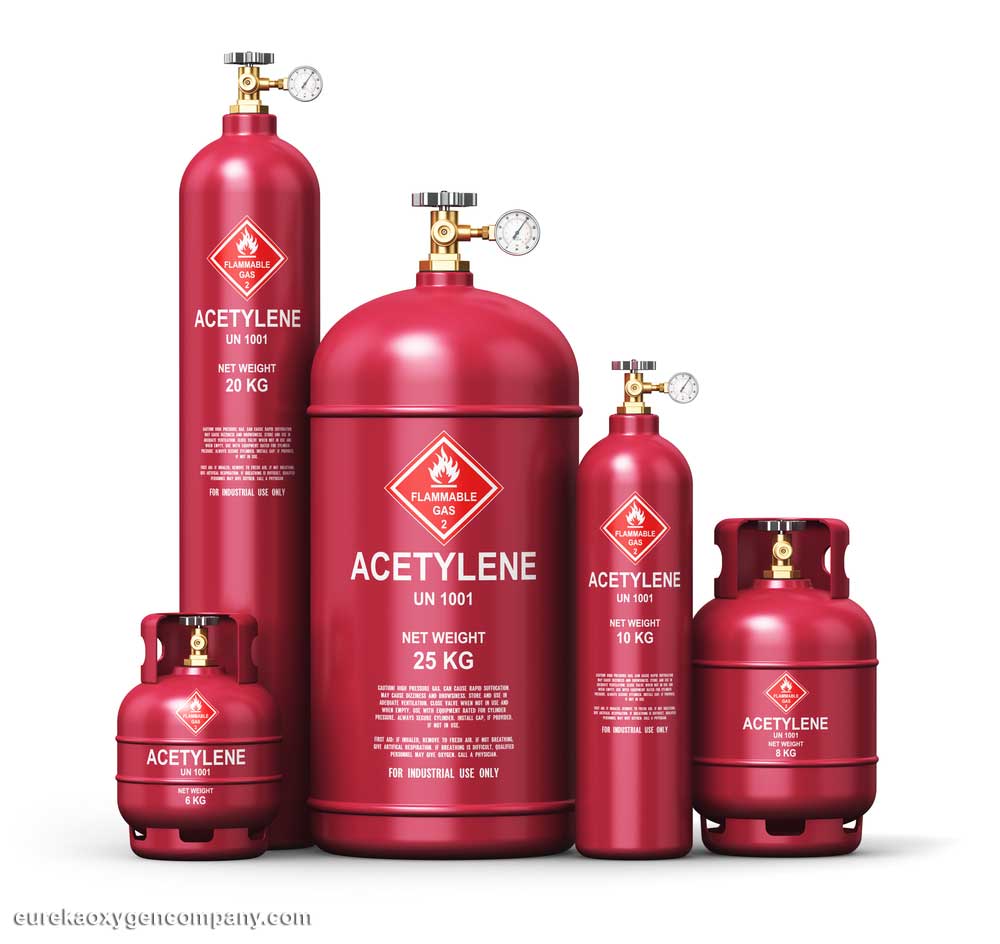 Argon

Argon is one of the most abundant or rare gases. As it is highly unreactive, it is used as a shielding gas to prevent substances from oxidizing. Argon can be combined with CO2, Helium, or hydrogen to be used during the welding procedure. Eureka Oxygen offers premium quality Argon CO2, Argon Helium, and Argon Hydrogen mixtures 
Carbon Dioxide

Usually produced as the byproduct of many industrial processes, Carbon dioxide is used widely in different industries due to its distinct and cooling properties. 
Hydrogen

As hydrogen is the most abundantly-found substance on earth, it is also used in various industrial processes. It also acts as inert gas for welding purposes. Eureka Oxygen also offers an argon-hydrogen mixture for your welding needs.
Nitrogen

Nitrogen is among the most abundant and essential elements on earth. Besides being critical for all living organisms, it has many industrial and commercial uses including electricity, pharmaceuticals, food industry, and many more.
Oxygen

This life-supporting, natural-occurring gas is not just essential for living things. It is also among the most common gases in many industrial and medical processes. 
Propane

Propane is made from natural gas or crude oil refinement. It is a hydrocarbon and has numerous commercial and industrial uses.
Butane

Like propane, butane is also made from the processing of natural gas or crude oil and has a large number of commercial and industrial uses.
How are Industrial Gases Used?
Industrial gases have been used for a broad range of applications and purposes for more than a hundred years. Some of the primary uses and applications of these gases include:
Medicinal Purposes

Cleaning Purposes

Fueling Purposes

Water Purifier

Powers up Space Exploring NASA rockets

Transport and Preservation of food and Beverages

Enables advanced electronics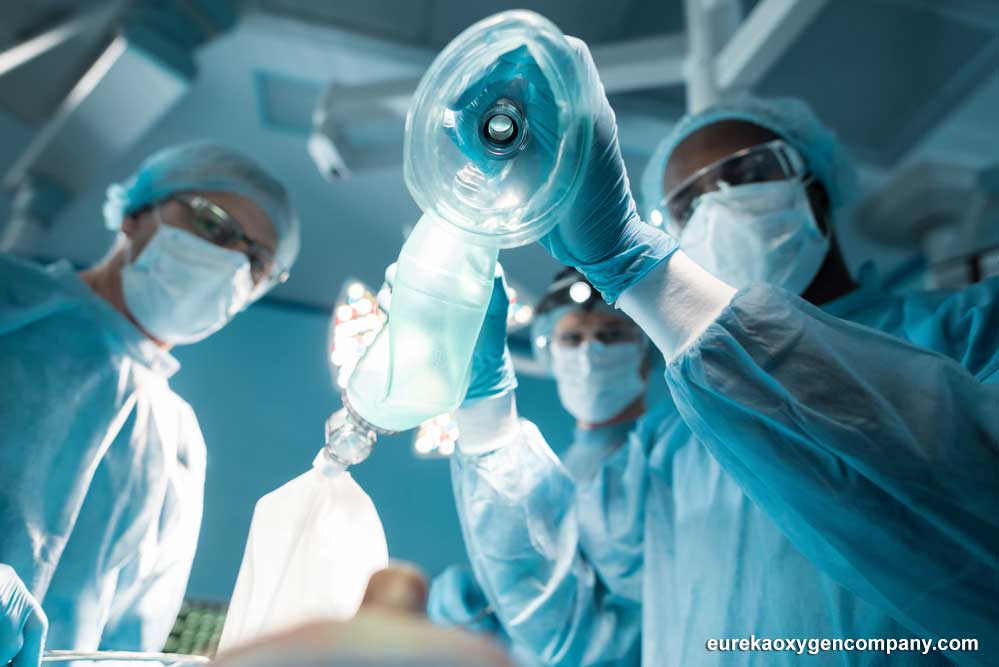 Besides these, there are various other significant and vital uses of industrial gases, such as construction, mining, steelmaking, welding, biotechnology, etc.
How Can You Stay Safe While Working with Industrial Gases?
Safety should be your number one priority while working with industrial gases as they may be highly flammable. Moreover, they are usually compressed and filled in gas cylinders, which can be dangerous if not handled with care.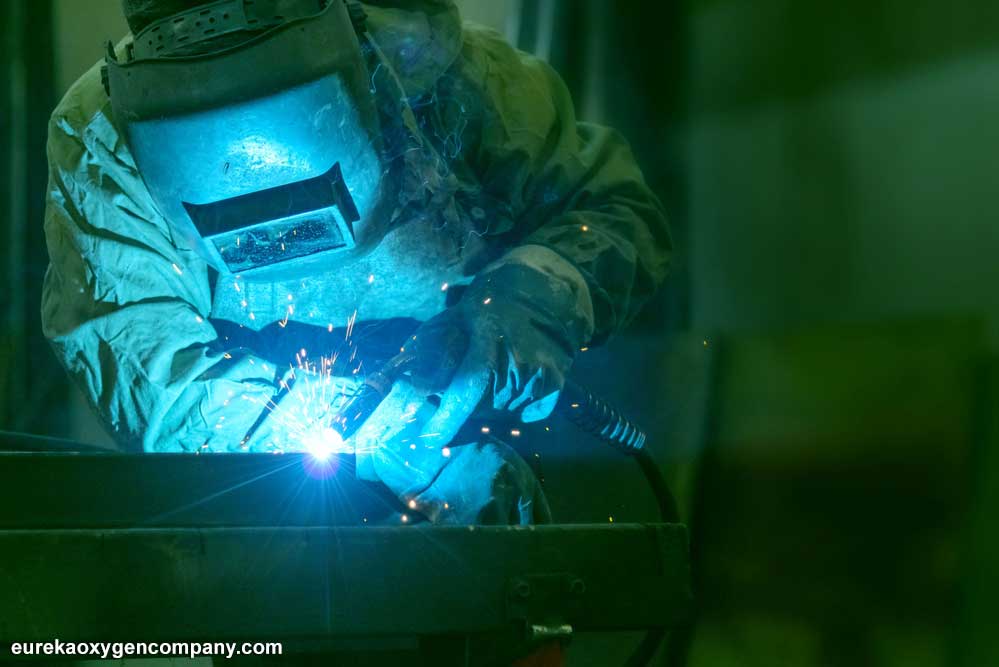 Here are some safety tips to take care of while working with gas cylinders:
Always be aware of what you are handling

Ensure that your cylinders are in a safe condition without any leak or corrosions.

Make sure that gas cylinders are stored correctly and used in a well-ventilated area.

Use best transporting and handling practices

Always wear the right safety gear
Conclusion
Industrial gases hold a significant role to fulfil several industrial, commercial, and domestic purposes. Besides the current needs and applications, new uses for these gases are also emerging with the ever-growing industries and technologies. You can rely on Eureka Oxygen for all your industrial and commercial gas needs. We supply high-quality gases, supplies, and equipment, following all safety storage, transportation measures and protocols. Give us a ring today!