Eureka Oxygen is proud to provide cylinder gas delivery and unsurpassed customer service to the Western states. All of our staff provide attentive, personal service both in-store and in the field. We want to understand your needs and recommend the best gases and services. Our team has decades of industry expertise to help you improve your processes or choose new equipment.
In this series on cylinder gases, we will discuss the variety of uses of the gases we carry. Contact one of our locations to learn more about where we deliver!
What is Oxygen?
Oxygen (O2) is a colorless, odorless gas that is necessary for most combustion. Ever blow on a little flame to get it to grow bigger? That's oxygen at work.
We offer compressed and liquid oxygen in various grades specific to different applications:
Shielding gases for welding

Metal fabrication

Medical applications

Food processing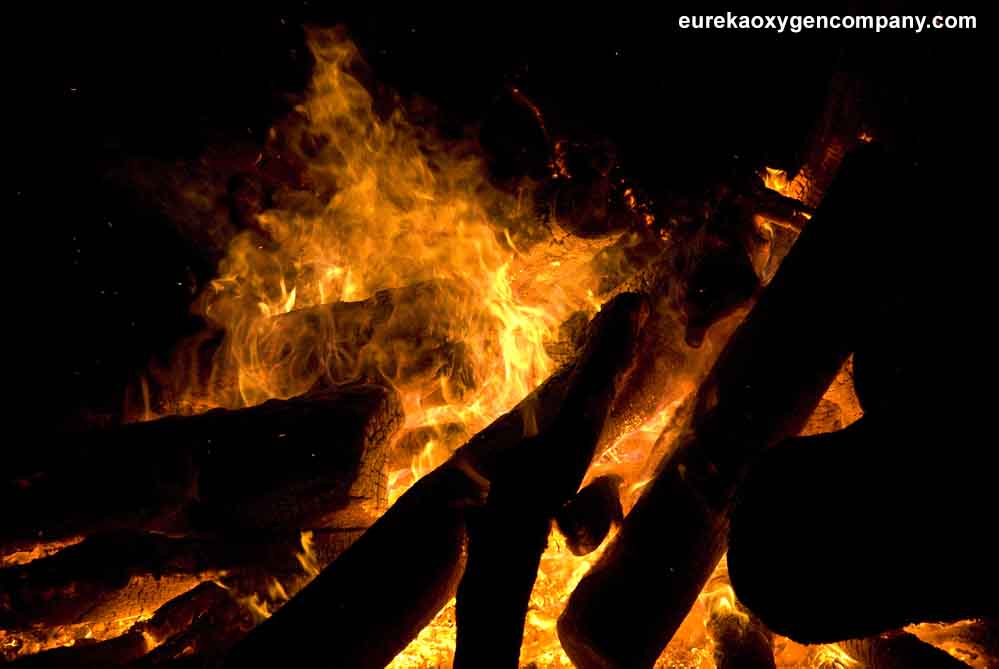 Filling Oxygen Tanks
How does oxygen get in those tanks, anyway? Air becomes liquid at -297°F. Commercial pressurized oxygen is distilled from liquid air in large batches. The air supply is compressed, then passed through a compartment equipped with a piston that increases the volume of the compartment and decreases the pressure and temperature of the air. The air is rotated through several of these until liquefied and then transported to huge insulated holding tanks. The liquid oxygen is then boiled to get rid of the nitrogen, since nitrogen has a lower boiling point (-320'F). At that point the liquid is mostly oxygen (97-100%) and is held in large insulated tanks until dispersed into oxygen cylinders.
Applications for Oxygen Cylinders
Metals
Oxygen is used to both add stability to metals and to cut through them. Many of our customers utilize oxygen in gas blends for welding to improve travel speed and arc stabilization. It is commonly used in laser and plasma cutting. In forging, oxygen helps produce strong metals for safe, reliable aircraft as well as heat treating transmissions and engines. In gaseous environments where metal is being melted, molded or cut, it can be used to enrich air for better combustion.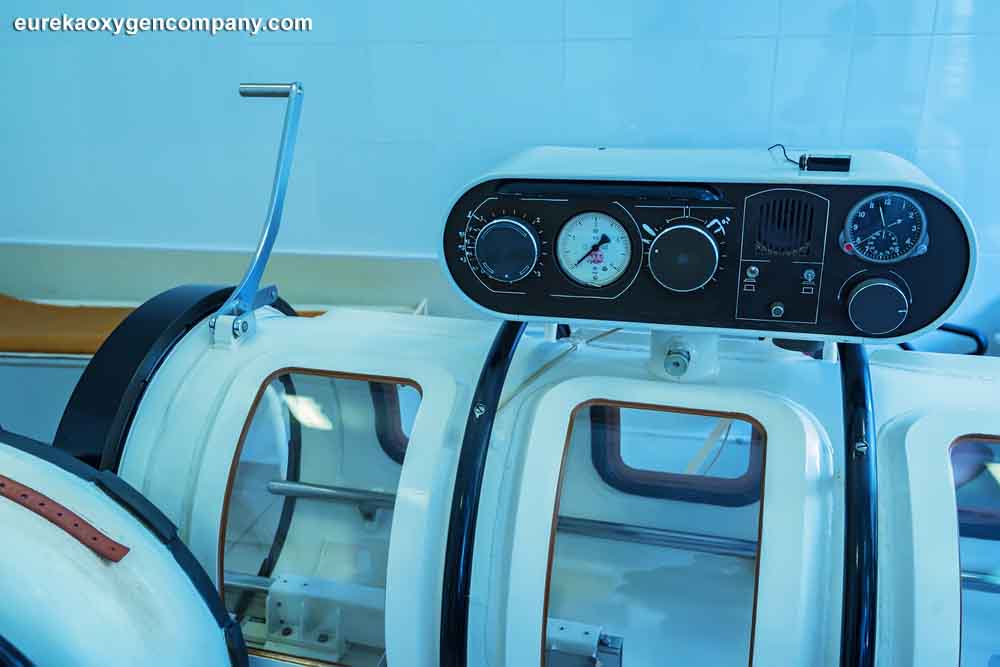 Glass
Oxygen increases the efficiency of glass melt in glass manufacturing by contributing to higher flame temperatures with its added combustion. It also helps to lower emissions from glass furnaces.
Healthcare
Oxygen is used in various medical applications, including first aid and respiratory treatment. From daily use to specialized treatments, medical oxygen is irreplaceable in the healthcare industry.
Food Manufacturing
Oxygen can be added in small quantities to select packaged foods to help maintain color in meats and respiration in vegetables. Homebrewing utilizes oxygen to feed the yeast needed for fermentation, and yeast cells rapidly absorb essentially all of the oxygen made available to them.
Biological Science and Research
Oxygen is used in fermenters and bioreactors to encourage cell growth (which is why homebrewers love it!). It's also used to manufacture drugs and ensure quality control as well as regulate research settings.
Need Oxygen?
If you need oxygen cylinders for any manufacturing or automotive uses, the staff at Eureka Oxygen are always at your service.