One of the best parts of welding is how much of an art form it is. Sure, there's science behind it but a lot of what determines success from failure is by practice on the part of the person welding. Luckily, supplies are relatively cheap, and you can practice with inexpensive metal over and over. If you're ready to take your skills to the next level and start producing something with your welder, check out these fun projects!
The Beginner Welding Guide website has a great project for welding practice because it teaches you skills like safety, proper handling of materials, and proper body placement. Using just washers, your MIG welder, and welding supplies from Eureka Oxygen, you can create a fruit bowl by following the project instructions here.
For a fun gift for your best vino connoisseur, try this fancy wine bottle holder with just some chain and paint! The best part is that even if the welds don't come out perfectly, it will still look pretty cool. How about a coordinated set of varying heights?
For a welder who has more access to tools, here is a great DIY welding table walkthrough! With step by step instructions including photos, it's a great way to practice welding with the bonus of creating a useable welding table at the end.
Western-themed art and home goods will always have a place in people's hearts, whether they are cowboys, cowgirls, or simply enjoy some Western flair. Horseshoes are a solid theme and are easy to source locally and inexpensively. You can certainly use your imagination and come up with some unique projects, but here is a simple coat rack project you can do with just a few tools.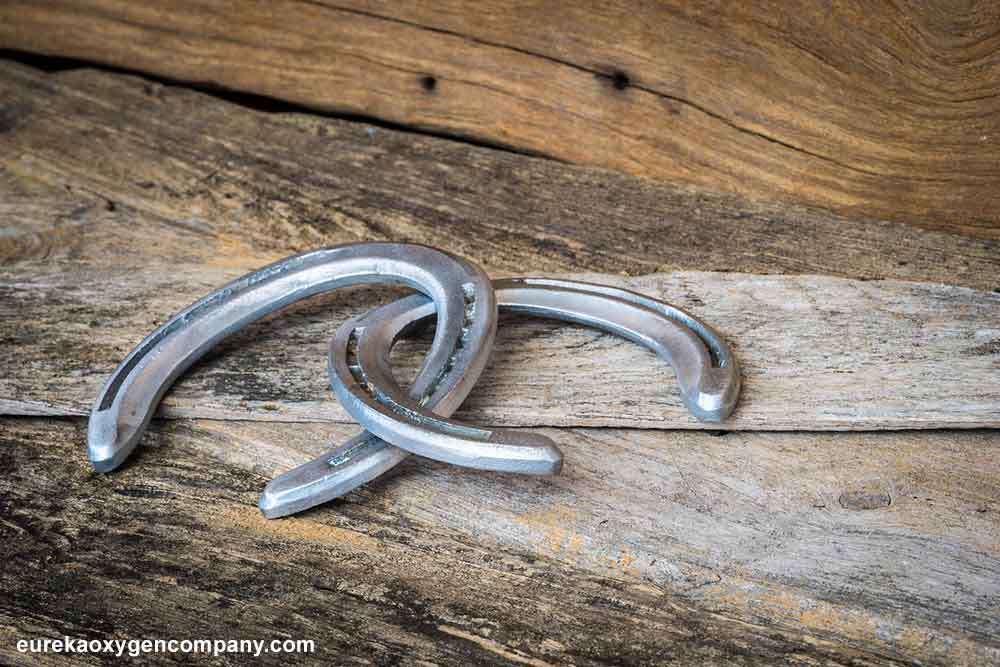 If you'd like any help with project ideas or don't know where to start, the experts at Eureka Oxygen Company would love to help. We have the welding gases and supplies you need to tackle any project, big or small. Be sure and let us know if you try any of these DIYs and how they turned out! Do you have any other projects you like practicing on?