Whether you are a professional or hobbyist car restorer, you know that assembling panels and frame parts is a requirement on every car. While sheet metal and welding supplies may be relatively cheap, skilled labor is not. It is definitely in your best interest to learn how to weld and save yourself the high costs of having major welding jobs done professionally.
The only goal in welding is to produce a strong bond between two (or more) pieces of metal. When selecting a welder, you should consider the type and thickness of the materials you are most likely to work with. There is no single welding process suitable for all automotive needs. Some are easier to get started with than others, some are less expensive than others, and some take more time to master.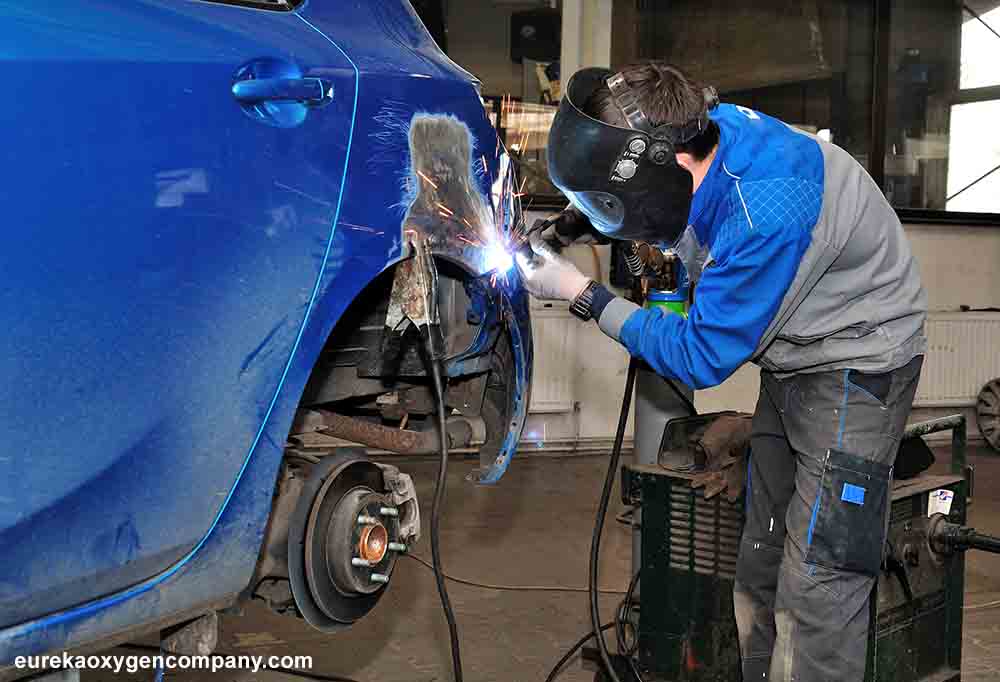 The most common welders used in auto restoration, are MIG (metal arc welders, whether gas or flux-cored), TIG (tungsten arc welders using shielding gas) and arc welders (with the traditional stick electrode). TIG welds are cosmetically excellent and generally of very high structural quality, however, the process is slower and the welders more expensive. Arc welders are the least expensive, but doesn't work with thin metals and requires additional steps to clean up the finished weld.
That leaves MIG welding as the most balanced choice for most automotive welding. This type of welding is fast and economical, well suited for thin metal, and is one of the easier processes to learn. Although set-up can be time-consuming, the actual MIG welding process is relatively quick.
With a good quality machine, the car enthusiast can repair automotive sheet metal as well as repair exhaust systems, fabricate brackets, and make specialty tools. The newer MIG welding machines have tons of options that make it easy to avoid distortions.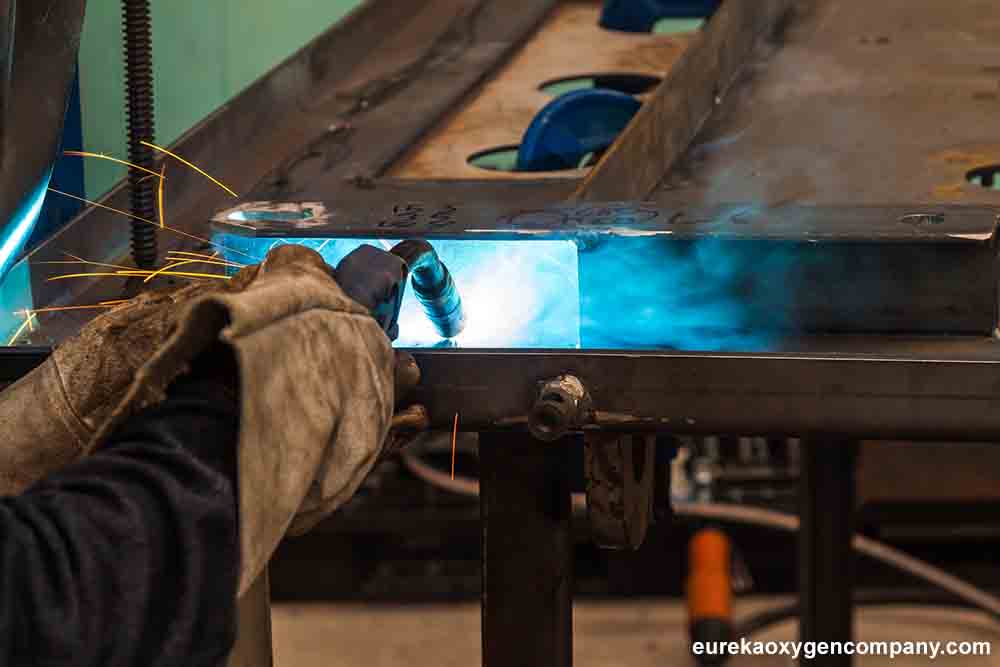 MIG welding with a flux core uses a wire to shield the arc. It is most effective when using dirty materials or when welding outdoors, but is not the best choice for thin metals. MIG welding with a shielding gas protects the molten puddle from the atmosphere. It produces clean, good looking welds on thin sheet metal and is the best choice for welding automotive body panels.
For seasoned veterans and new welders alike, MIG welding is the best choice for auto repairs. MIG welders are by far the go-to welders for beginners because of the simplicity and ease of use. If you have questions about what products you need to get started, check-in with the pros at Eureka Oxygen Company.