Terpenes are the compounds found in cannabis that are most often referred to as the flavor agents and known officially as "aromatic organic hydrocarbons." However, they are capable of and responsible for much more than that.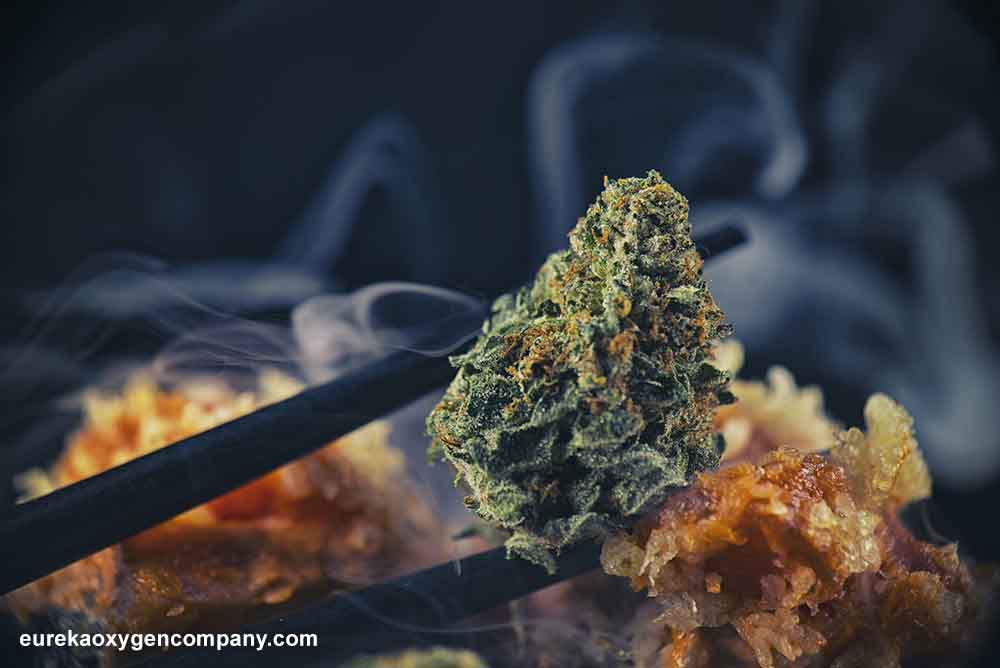 They comprise an array of specific compounds, each with their own benefits and characteristics.
Myrcene contributes the "signature scent" of marijuana and is believed to contribute a sedative effect as well as anti-inflammatory and analgesic benefits.
Camphene has a woodsy smell, similar to myrcene, and has the potential to lower cholesterol and triglycerides.
Borneol is also found in rosemary, mint, and camphor. It makes an effective insect repellent but is also used in Traditional Chinese Medicine (TCM) for acupuncture.
Valencene is found in high concentration in Valencia oranges and also functions as an insect repellent.
Limonene is also found in citrus and is said to have antidepressant effects and antifungal & antibacterial properties.
Terpinolene, also slightly sedative, is further said to have antioxidant, anti-cancer, and antibacterial effects.
Eucalyptol is named for and present in Eucalyptus, and is recommended for treatment of pain (particularly from arthritis), depression, and cancer, as well as Alzheimer's disease.
Beta-Caryophyllene is known as an anti-inflammatory with gastric protective and analgesic properties.
Alpha-Pinene provides energy and a variety of therapeutic effects, helping with arthritis, Crohn's disease and cancer.
Humulene is the terpene responsible for the hoppy flavor of beers (because it was the first terpene found in hops), but it is also found in clove, sage, and black pepper. It is also an anti-inflammatory and hunger suppressant and relieves pain and fights bacterial infections.
Linalool has both sedative and anti-epileptic properties. It can help with arthritis, depression, seizures, insomnia and even cancer.
Delta-3-Carene is suggested as a treatment for Alzheimer's disease, arthritis, and osteoporosis – a veritable old-age cure-all.
Terpineol can be used as an antifungal and as an anti-depressant.