We deliver to you! Our four store locations throughout Northern California ensure easy access to all our products and industrial gases like propane, or dry ice! From Gold Beach, OR to the Golden Gate Bridge, we have you covered.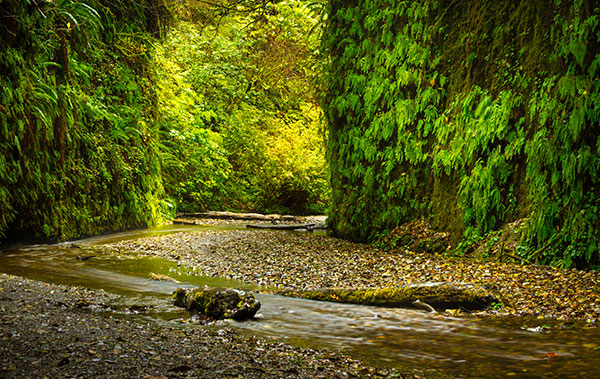 If you are going to weld, everything you need is available at Eureka Oxygen.
It's that simple.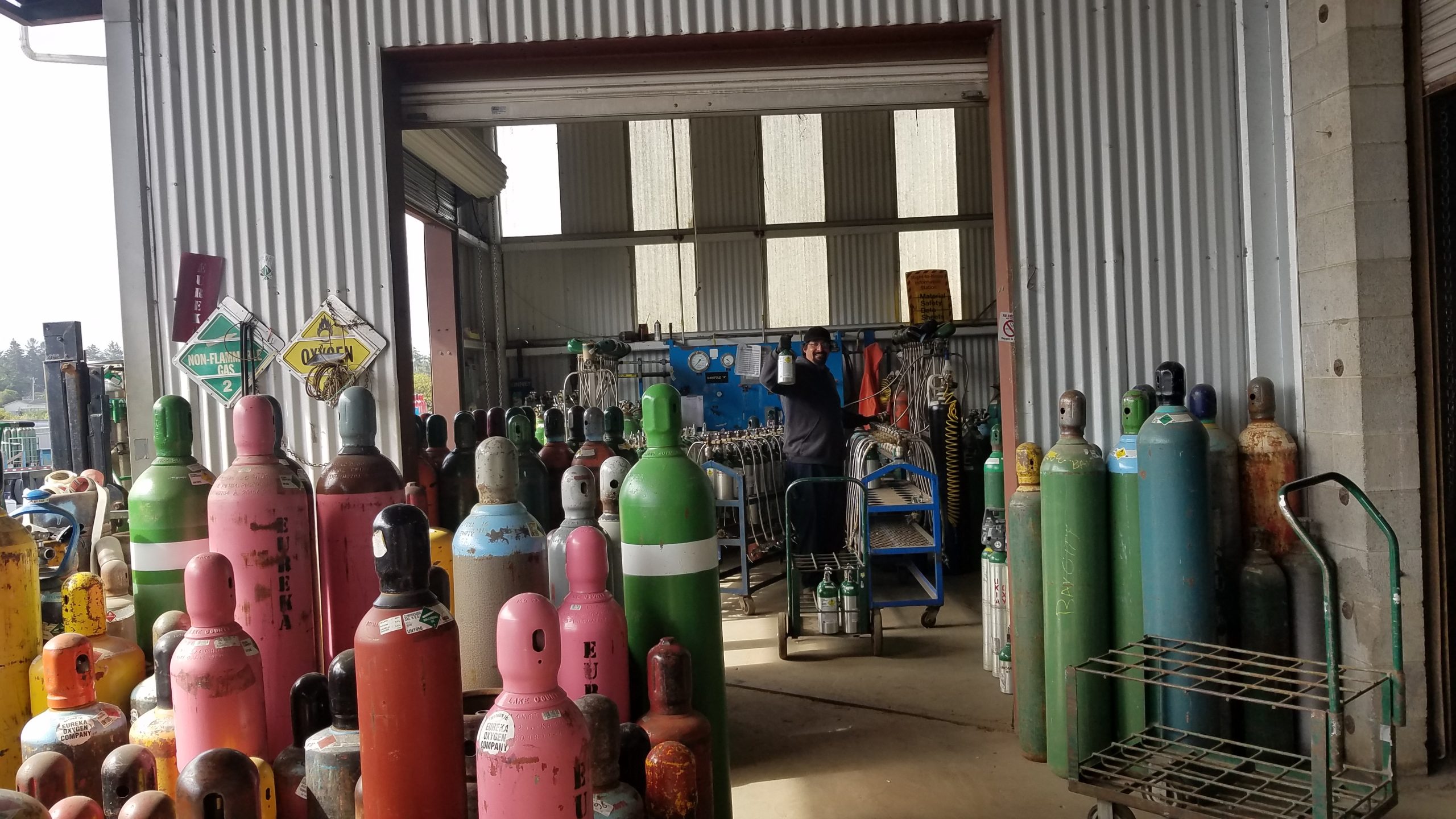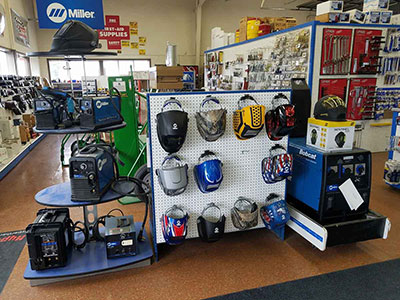 There was a time (the 20th Century) when industrial gas meant simply oxygen and acetylene for welding. Now we have Argon CO2 mixes for short arc welding or MIG welding, Argon O2 mixes for spray arc welding, Argon Helium for mechanized welding, and Argon Hydrogen. We carry a wide selection of industrial gases and mixes to fit the needs of our customers. From scuba divers to welders to medical professionals, Eureka Oxygen has the gas you need.
There are many modes of welding – and Eureka Oxygen handles them all, including the leading brands in welding. We have all kinds of welding supplies available. Eureka Oxygen is also an authorized repair facility for Miller Welders. We also have Victor, Smith, and Uniweld cutting torches.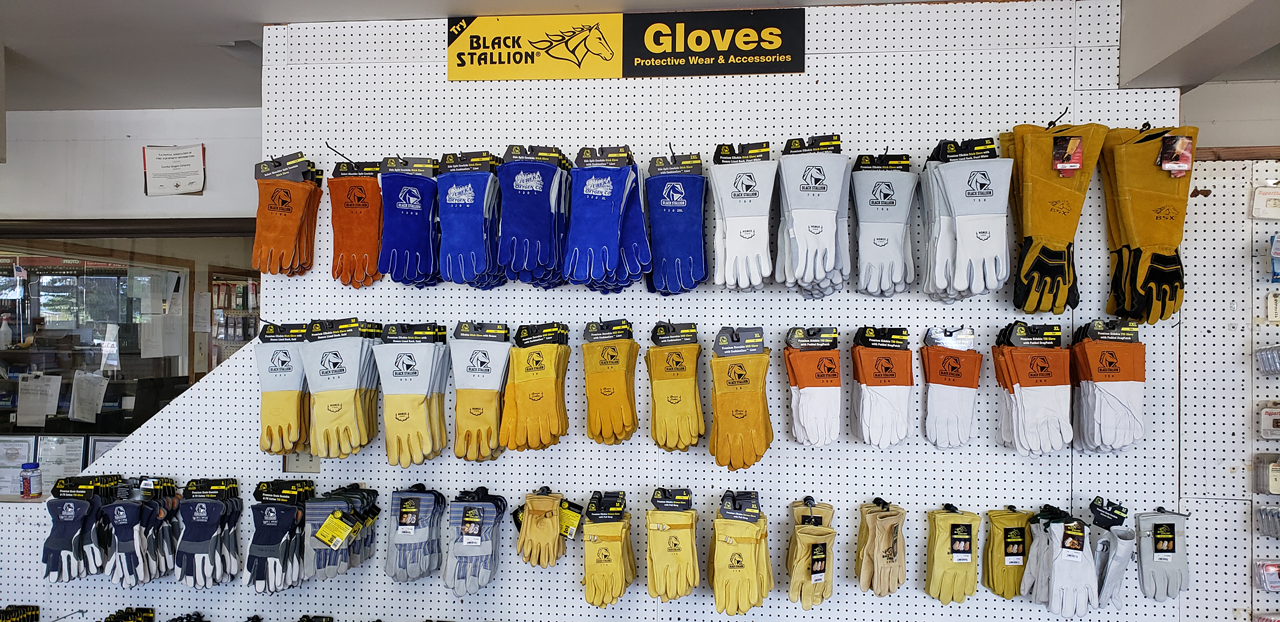 Terry has been the first face that customers see for many, many years and if anybody has visited us in the last year and a half, they've likely been met by his baby, our shop dog, Jenny Lynn.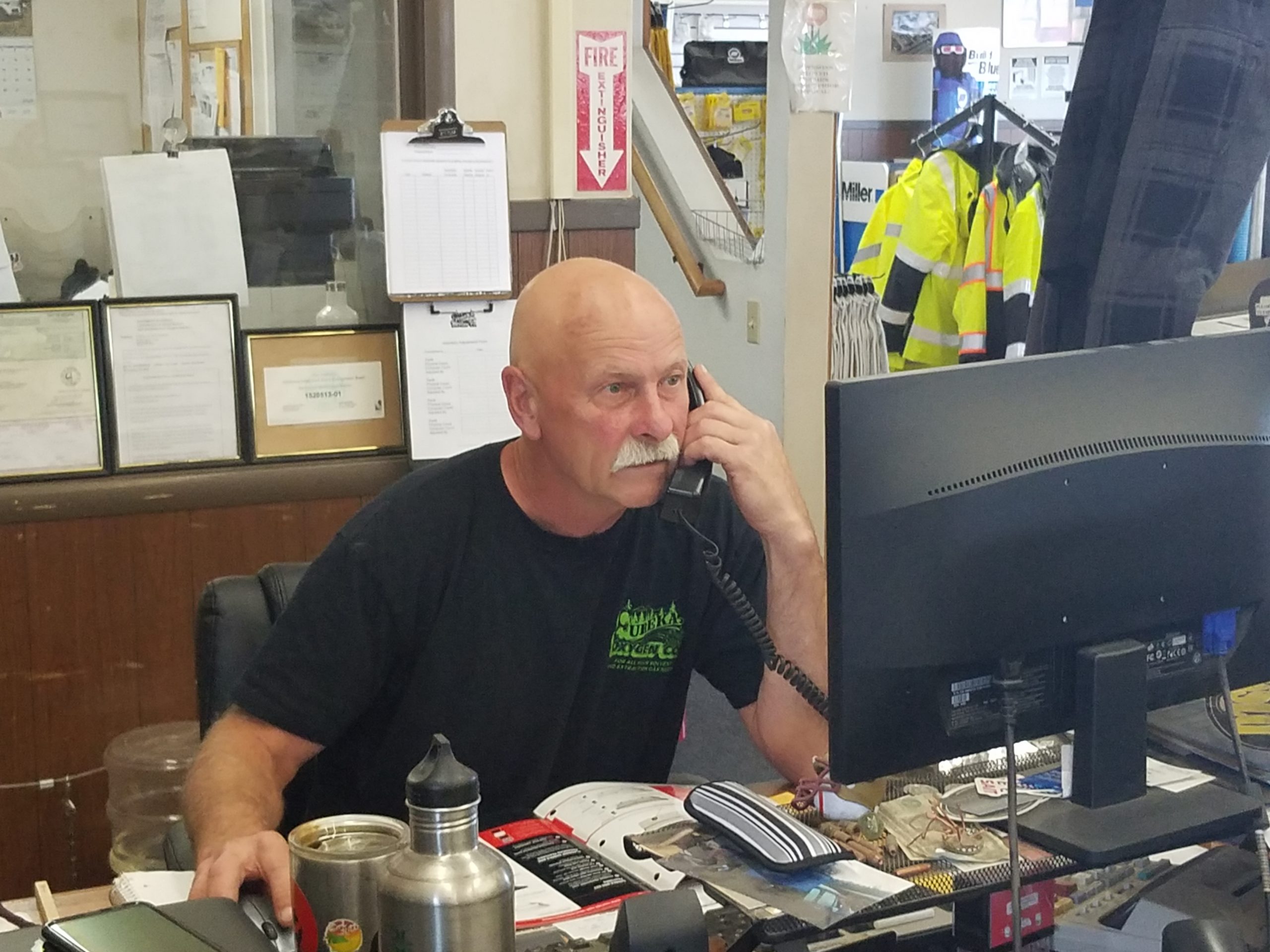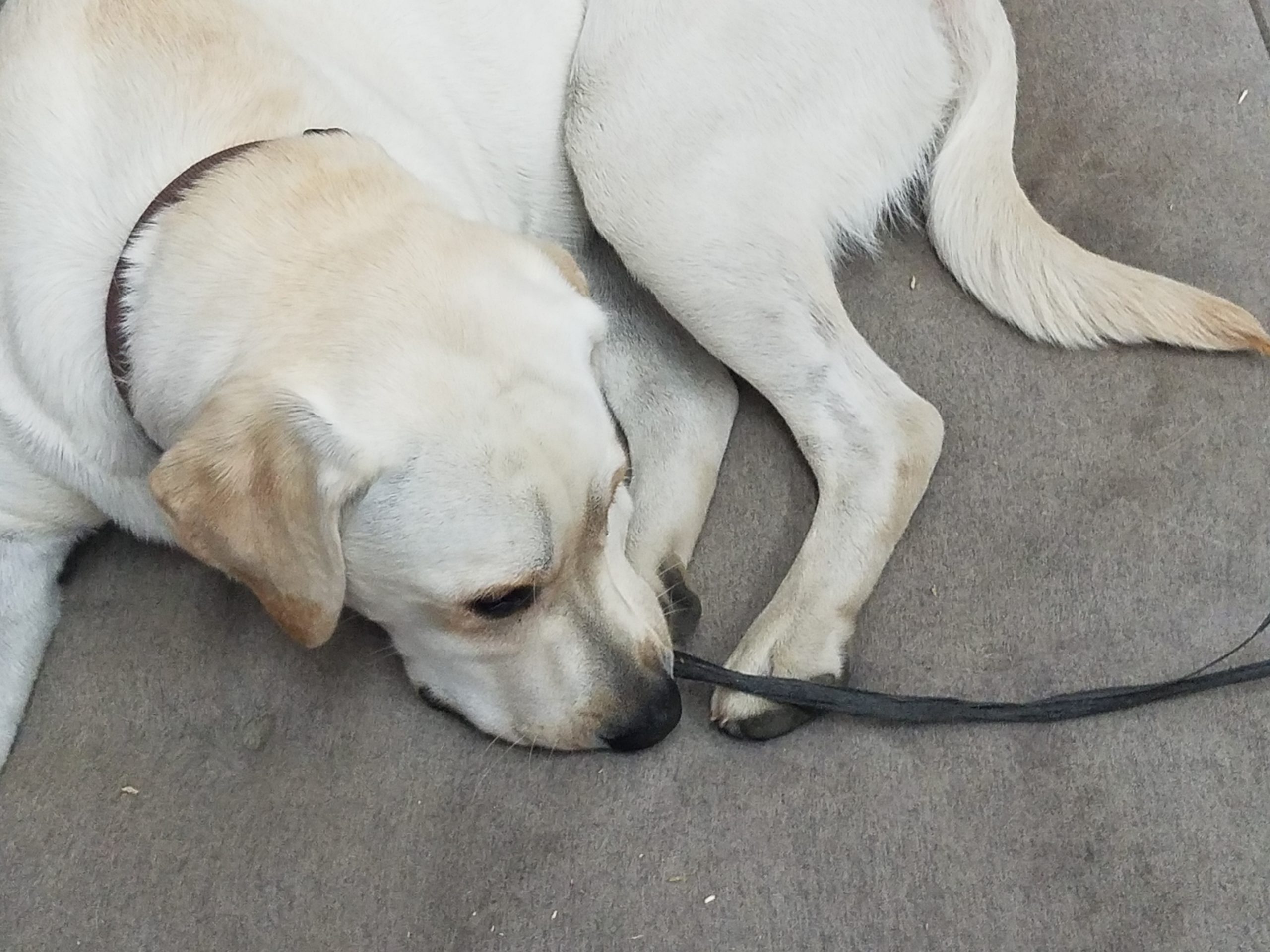 John has been a trusted, loyal employee for 27 years now!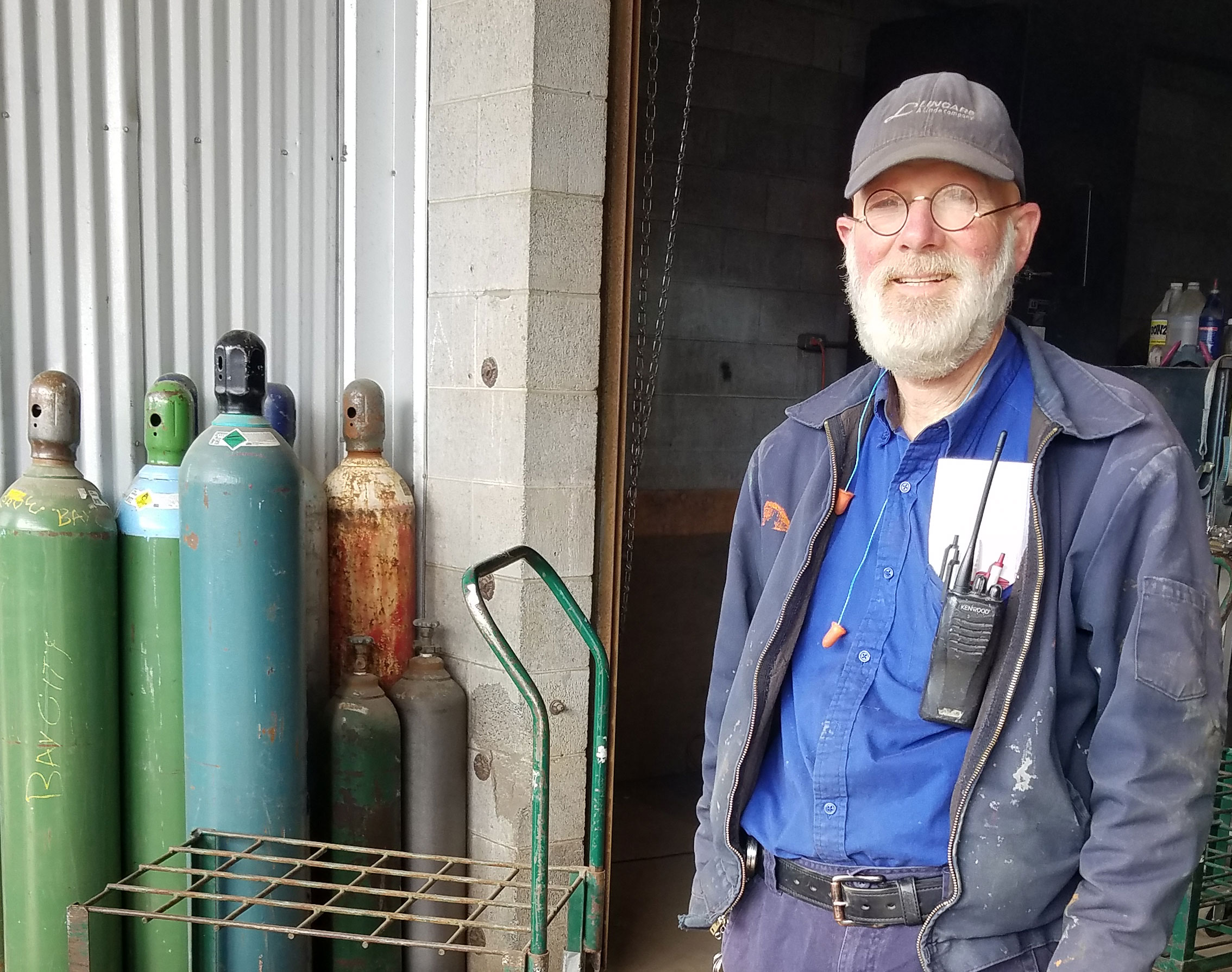 Need fire suppression equipment? Eureka Oxygen carries a wide selection of equipment for your needs. We carry fire extinguishers, exit and emergency lighting, fire hoses and reels, smoke and carbon monoxide detectors, cabinets and covers, and k-type extinguishers. They also inspect, test and certify fire extinguishers and inspect and service commercial kitchen exhaust systems
Eureka Oxygen also is your supplier for industrial equipment.
We have:
Air tools
Bench grinders
Hand tools
Construction equipment
And many more items!
Be sure to come check out our wide selection of industrial and construction equipment.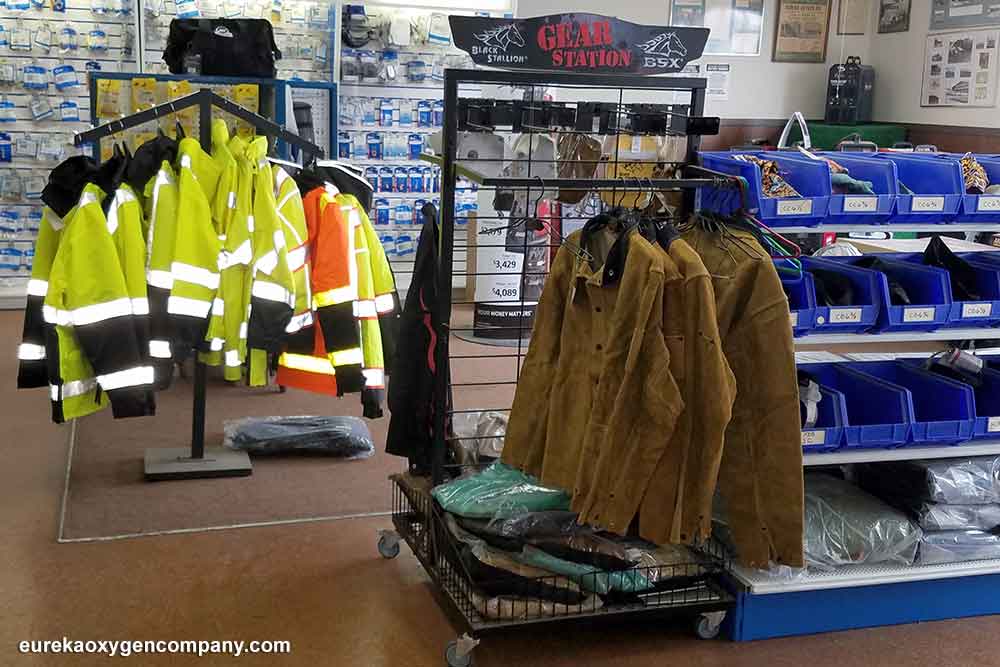 Looking for someone near you for your welding, fire suppression equipment, or industrial equipment? Eureka Oxygen has locations in Petaluma, Lakeport, Ukiah, and Eureka. We develop one on one relationships with our customers. You will come in and find a friendly expert to help you with your questions. Stop by today to talk to our helpful experts about your welding, fire suppression, or industrial needs.
Eureka Oxygen Company
(707) 443-2228
Ukiah Oxygen Company
(707) 462-8674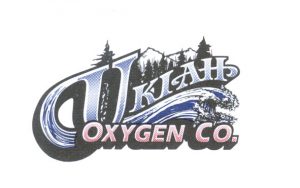 Lake County Welders Supply
(707) 263-0788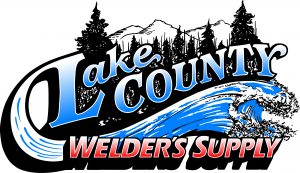 Petaluma Oxygen Company
(707) 763-9353